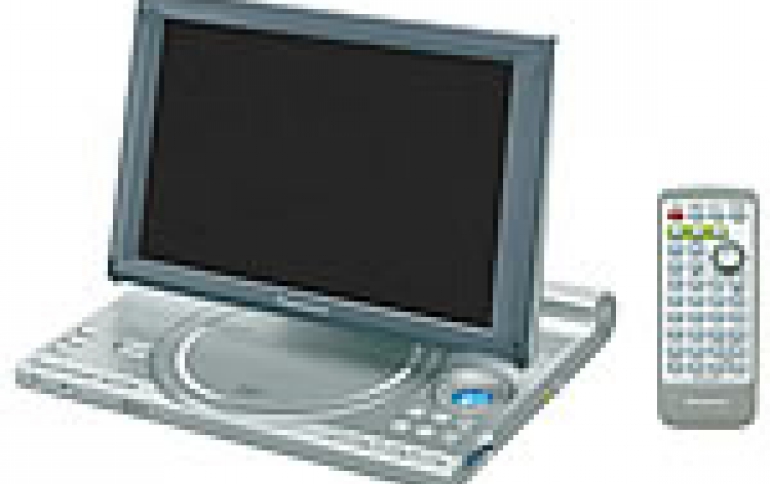 New Portable DVD Player from Panasonic
Intented to hit the market April 10 from Panasonic, the DVD-LX8 is a portable DVD/SD/CD player that features a 9-inch wide LCD screen. The open-priced product comes with a built-in TV tuner and an SD Memory Card slot to support a wide variety of applications.

The unit measures 232x173.5x30.7mm, weighs 1,250g, and can play DVD-RAM, DVD-Video, Video CD, and other types of disk. The company will produce 2,000 units per month.