Panasonic Showcases 8K Display For B2B
At CES 2015, Panasonic has taken 4K one step further to introduce a 55-inch 8K (7680 x 4320 dots) LCD Display prototype. The display is based on Panasonic's "IPS-Pro" technology and has a contrast of 1500:1," a 178 degrees wide viewing angle and a 120Hz frame rate.
The 55-inch 8K Display has been designed for B2B applications, for example simultaneously displaying and editing 4 pages of newspaper (broadsheet size) as well as CAD for full-scale A1 size data. Panasonic introduced 8K high-resolution solutions using 2 displays - one wall-mount and one tabletop.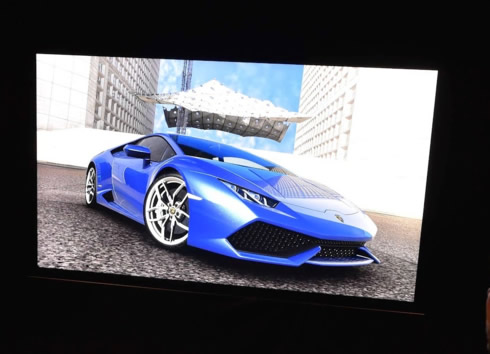 The 8k LCD display is equipped with an IPS LCD panel driven by amorphous Si (silicon) TFTs developed by Panasonic. The frame rate, contrast ratio and pixel pitch of the display are 120Hz, 1,500:1 and 0.1575mm (resolution: 160ppi), respectively. It has an almost 100% color gamut on adobe RGB standards. The display has a view angle of 178° and a brightness of 400cd/m2. The power consumption of its backlight is 180mW.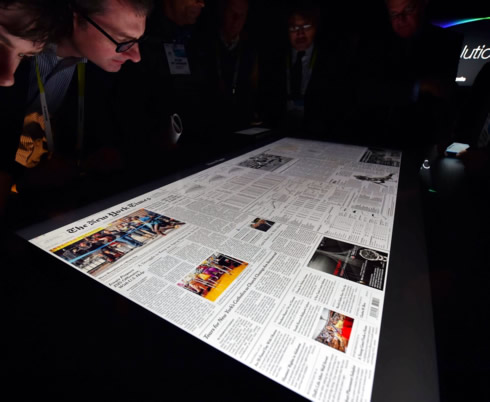 Other Panasonic business solutions showcased at CES include those for shopping malls like the "Transparent Window Screen", which makes it possible to project images and information onto transparent surfaces like store windows.
Solutions for hotels include a "Multi-video Signage on 4K Touch Display", a 4K high-resolution touch panel that allows users to operate numerous videos and information utilizing cloud servers.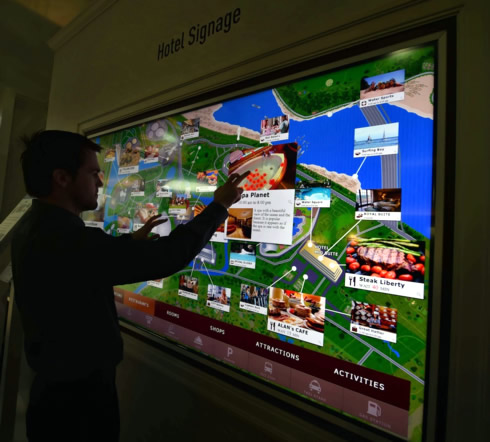 In addition, a "Museum Signage" brought to life by using Light ID prototype for high speed visible light communication, which lets users retrieve information from LED lighting and signage panels with their smartphones.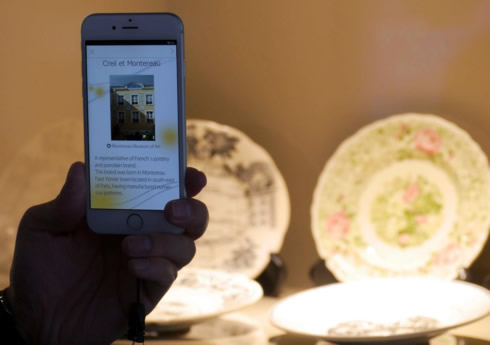 Samsung also displayed a 110-inch 8K TV at the CES 2015, which uses panel technology from China-based BOE.
The TV sports glasses-free 3D TV technology, ADSDS technology and a 600nit brightness.
This one is a consumer device prototype that could take years to be commercialized. 8K content will not be available before 2016 in Japan.