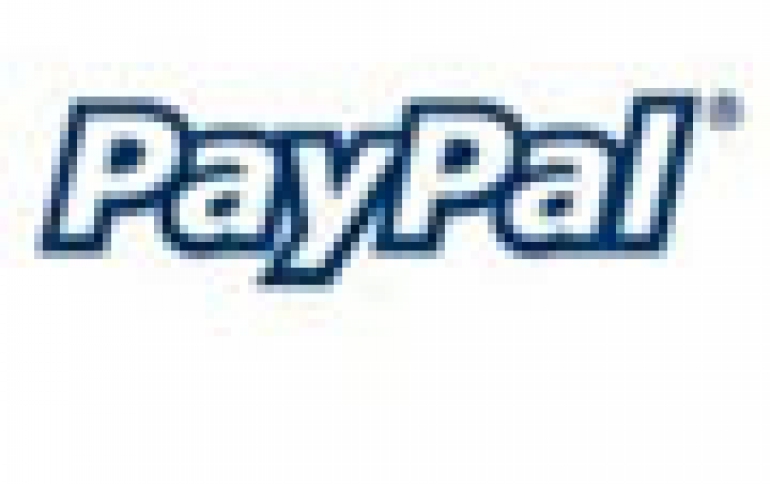 PayPal Offers Way to Shop non-PayPal Sites
PayPal, the payments service arm of eBay , is set to release on Tuesday a convenient way for its customers to make payments on Web sites that don't accept PayPal directly. The new software utility, called the PayPal Secure Card, recognizes when a user lands on an e-commerce checkout page and automatically helps the user fill out the payment form in a secure way that also offers stepped-up fraud protections.

It answers an innovation by Google, which a year ago introduced Google Checkout, which stores financial details to make shopping more convenient, analysts said.

Through a partnership with credit card issuer MasterCard, Secure Card generates a unique MasterCard number each time a PayPal user arrives on an e-commerce sales checkout page that does not otherwise accept its payments.

Secure Card has been tested by 3 million PayPal customers in the past year. The plug-in will be available to U.S. customers on Tuesday, with international customers to follow.

When a PayPal customer wants to pay for something on a site that doesn't normally accept PayPal payments, users click a downloaded PayPal button on their browsers to generate a unique, single-instance Secure Card transaction number.

By residing on the PayPal user's computer, Secure Card can detect when users visit e-commerce sites. The software then automatically fills in their stored financial information, requiring just a few more clicks to authorize a transaction.

PayPal stores no details on the local computer for security reasons. Instead, it logs Secure Card activity in the user's account on central computers for safety and record-keeping.

Secure Cards work on Windows computers running either Internet Explorer or Firefox.