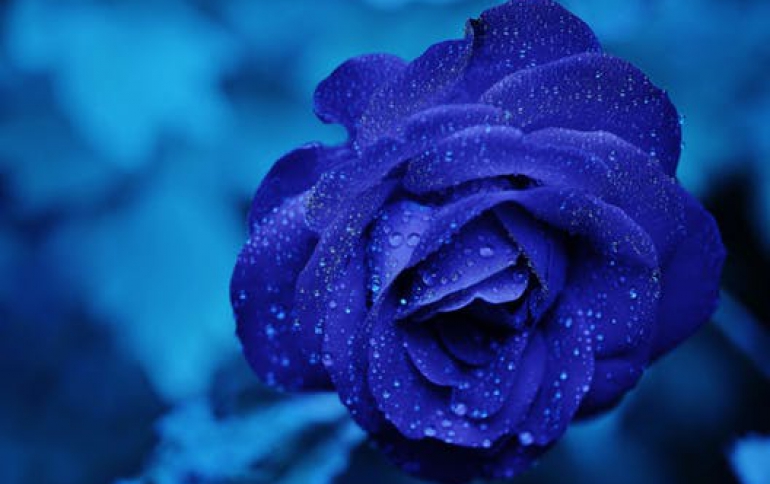 Phoenix Showcases ''SECURE from the Start'' Solutions and Strategy at Intel Developer Forum Taipei
Phoenix TrustedCore Platform Secures Today's Digital Devices and Enables Customer Migration to Next Generation Operating System and Applications Phoenix Technologies Ltd. (Nasdaq:PTEC) will discuss and display its latest generation of "SECURE from the Start" Core System Software and pre-OS applications at the Intel Developer Forum (IDF), October 26 at the Taipei International Convention Center.

Phoenix is a Gold Sponsor of IDF Taipei, a premier event for the X86-based developer community. Michael D. Goldgof, Senior Vice President and General Manager of the Phoenix Technologies Corporate Marketing and Products Division, will address the audience on the critical need for secure networked devices, and how Phoenix' suite of solutions can help original design manufacturers (ODMs) and original equipment manufacturers (OEMs) accelerate time to market and provide value to their customers.

Also at IDF, Phoenix will announce its plans to support Microsoft's future Windows(R) operating system code-named "Longhorn." In this support announcement, Phoenix will articulate how the Phoenix TrustedCore product family will continue to deliver the PC and device industry's broadest multi-vendor interoperability. In doing so, Phoenix will support the emerging Extensible Firmware Interface (EFI) specification while continuing to enable the widest range of legacy interfaces.

EFI is a set of specifications covering the way computer hardware and firmware interact with the operating systems used in PCs and other digital devices. Phoenix TrustedCore support for the EFI interface boot loader requirements for both Intel and non-Intel chipsets is expected to be available beginning in calendar Q1 2005. The Phoenix EFI implementation will be an extension of the company's Core System Software -- so that OEMs can choose whether or not to ship systems with EFI-enabled Core System Software, according to their capabilities and their customers' needs. This approach preserves OEM and customer choice, while allowing OEMs ample opportunity to prepare for EFI.

More details on the EFI specifications and Phoenix' approach is available to PC and device developers, manufacturers and Phoenix customers in a new white paper, "Phoenix Technologies and EFI: Enhancing and Securing the Next-Generation Pre-OS Environment." This new white paper is being distributed at the Phoenix IDF booth and can be downloaded from the Phoenix web site at www.phoenix.com.

"Phoenix brings a wealth of Core System Software expertise and technology innovation to the industry that is enabling developers around the world to create advanced PC platforms and digital devices," said Goldgof. "As we look ahead to the requirements our customers will have -- for security, ease of use, cost management, and flexibility -- we are focused on providing the firmware, tools and built-in applications to meet those needs." Products on display at the Phoenix booth, number G3, include:

-- Phoenix CoreArchitect, a firmware development environment for ODMs and OEMs that enables fast and efficient implementation of next-generation Core System Software (CSS) into PCs and connected digital devices. Phoenix CoreArchitect is integrated with Microsoft Visual Studio .NET 2003, with extensions for firmware code development, system analysis and accelerated deployment.

-- Phoenix cME TrustConnector, an advanced software product that enables authentication of devices connected to networks, making devices trustworthy and protecting networks against attacks. It also enhances the security of certificate-based Microsoft Windows applications. Private keys for these applications can now be stored securely on the device -- without requiring additional hardware -- by encrypting them with device profile information.

-- Phoenix FirstWare Recover Pro 2004, an innovative recovery software application for mobile workers that includes built-in security protection for a PC user's critical data and applications. Recover Pro 2004 stores the backup of the PC system image on an area of the hard drive that is safe from the threat of viruses, worms and other forms of contamination.

-- Phoenix FirstWare Assistant, which allows laptop PCs to function like PDAs by providing instant access to Microsoft Outlook e-mail, calendar, task and contacts without the need to boot the operating system. This unique offering from Phoenix delivers convenience and productivity to mobile professionals, and enables PC manufacturers and resellers to differentiate their products. About Phoenix Technologies

Phoenix Technologies develops a complete product suite of Core System Software, tools and applications to deliver trusted, seamless computing to digital devices for an Internet-connected world. Phoenix Technologies helped launch the PC industry nearly 25 years ago. Today the company is extending its leadership and knowledge at the core of machines, beyond the PC to a wide range of platforms and devices.

Phoenix Core System Software has set the standard for the world's leading branded PC OEMs and their global network of supply chain and software partners. Today, Phoenix solutions enable, secure, connect, and recover the world's best-known systems. These solutions are built into the device core, where they are protected from viruses, user errors, hackers, and corruption. Phoenix is headquartered in Milpitas, Calif. (Silicon Valley), with offices in global business and technology centers. For more information, visit www.phoenix.com.