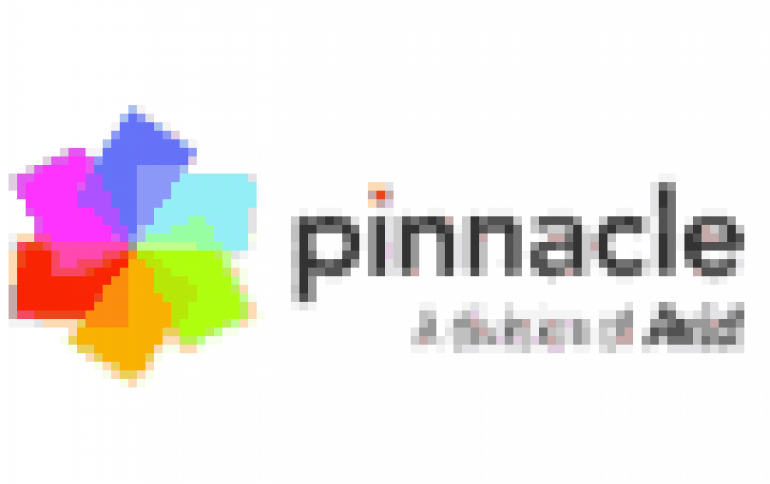 Pinnacle Brings TV to PCs Running Vista
Pinnacle Systems has expanded its Pinnacle PCTV product family to include the Pinnacle PCTV Tuner Kits for Windows Vista. The new line includes three products: two portable USB2 digital and analog TV tuner kits (HD ATSC/NTSC or DVB-T/PAL/SECAM) and one analog PAL/SECAM PCI Kit. All three products include an original full-size remote control that enables consumers to access the entire range of popular TV, PVR and multimedia features of Windows Media Center.

"About 60 percent of PCs sold in the U.S. in the last quarter of 2006 have been Windows Media Center PCs. With the introduction of Windows Vista, an even larger percentage will include the latest Windows Media Center feature set. But, only a small portion of those actually include a TV tuner," said Jeff Hastings, Avid vice president and Pinnacle Systems general manager. "This is a great opportunity for Pinnacle to bridge the gap for consumers who want to get the most out of the great benefits that Media Center PCs offer."

"We are thrilled to see an important industry partner such as Pinnacle announce its full support for Windows Vista," said Liron Shaked, director of the Worldwide Consumer ISV Group at Microsoft Corp. "Combining the cutting-edge Pinnacle PCTV product family with the expanded capabilities of Windows Vista will enhance and enrich the television viewing experience for our mutual customers."

With the Pinnacle PCTV Tuner Kits, consumers can watch, pause, and record live television and schedule future recordings using the Windows Media Center TV Guide. Additionally, the products include an infrared blaster, which allows users to connect to and easily control set-top boxes or satellite television systems.