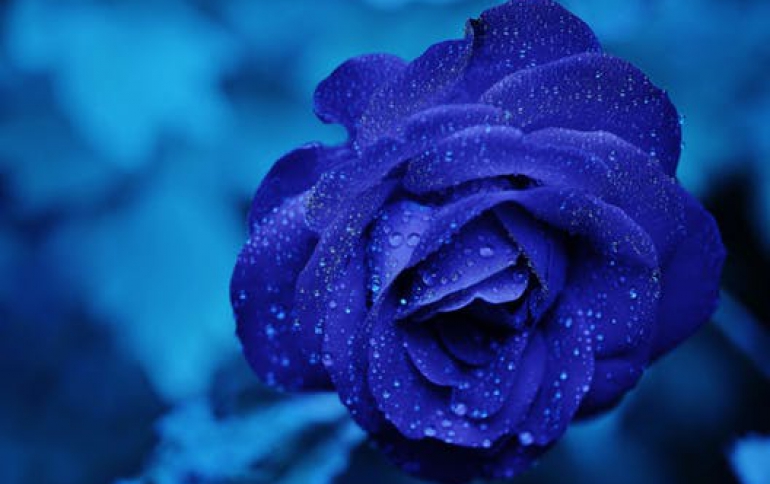 Pioneer Premiers its DVR-7000 DVD Recorder For The First Time In Europe
Pioneer Europe unveils its DVR-7000 DVD-R/RW Recorder to the European market. Following the previous successful introduction of two models in Japan only, the new design is Pioneer's third generation DVD Recorder - offering consumers the confidence of proven technology, together with an enhanced range of recording and editing functions. Based on the DVD-R/DVD-RW disc formats, the DVR-7000 is the first DVD Recorder that provides consumers excellent playback compatibility (1) with DVD-Video players, DVD-ROM equipped PCs and other DVD playback systems.

"The DVR-7000 puts a wide range of recording and editing functions at consumers' disposal and the ability to edit home movies and store these productions on DVD will be a major attraction. The DVR-7000 will help Pioneer deliver against its objective of making digital technology available to a wider audience by facilitating the market's transition from tape to optical disc-based storage. We believe that the product will help confirm DVD as the de facto storage solution at the heart of IT and consumer electronics applications, " comments (insert name, job title) Pioneer Europe.

The DVR-7000 provides two recording modes that are both based on MPEG-2 compression technology for real-time recording of high quality images:

Video Mode - using DVD-R/RW discs, it allows playback on existing DVD players and DVD-ROM drives (2). Using Video Mode, consumers can record one or two hours of content on one DVD-R or DVD-RW disc.

Video Recording (VR) mode - using DVD-RW discs, consumers can take advantage of numerous editing functions in VR Mode through MiniDisc-like operations. Two hours of content can be recorded in the 'standard' setting (SP) and one to six hours in the 'manual' setting, depending on the level of quality desired. A 'best-rate' recording feature monitors available space on each disc to automatically calculate the optimum recording rate. DVD-

RW discs recorded in VR Mode can be played back on Pioneer and other companies' players that feature the RW Compatible mark.

Ease of use

Advanced Graphical User Interface (GUI) with on-screen help. The inclusion of an advanced GUI - in 5 languages - makes the unit easy to operate. Indeed, it is possible to configure the DVR-7000 and perform key operations intuitively. A 'help area' is also provided to explain key features and functions.

Flexible Programming & Set-up Functions. The DVR-7000 features state-of-the-art programming and set-up functions including iLink (AV Link functionality), a PDC/VPS and ShowView / VideoPlus. In addition to the unit's one month / 8 event timer, the VR mode supports 'Disc Timer Recording'. This means that timer recording settings which have been saved to a disc will be retrieved and restored by simply inserting that disc in the DVR-7000, thus automatically reprogramming the recorder to the required settings without any additional user intervention. This is especially convenient for users who want to record episodes of a particular programme that is shown the same day and time every week onto a dedicated disc.

i.LINK (3) input/output. The DVR-7000 supports DV digital dubbing via its front panel i.LINK input/output terminal. On digital video cameras connected via the DV terminal, key functions - such as playback, pause, fast forward, rewind and slow motion - can be operated from within the editing GUI of the DVR-7000 using its remote, making editing a breeze (4).

Recording has never been simpler. Instant one-touch recording is made easy without the cumbersome task of cueing a videocassette to the correct location on the tape. When a disc is inserted, the unit automatically searches for recorded content and available recording space, so the consumer does not have to go through the process of finding the appropriate place to begin recording. In VR mode, the advanced frame-accurate editing functions and the creation of playlists are supported via the instructive GUI.

Versatile Playback Functions. In playing back discs recorded in VR mode, the DVR-7000 not only offers 'thumbnail' access to recorded titles, but even to chapters (when such marks have been set inside a title). For ease of navigation, the DVR-7000 provides four-speed fast- forward and fast reverse scanning, title skip, multi-step forward (4 steps) and backward (2 steps) slow motion viewing, as well as repeat and programmed playback.

The DVR-7000 incorporates a range of technical features that guarantees top level audio and visual playback quality. Key elements include:

High-resolution Component Frame DNR-PRO circuit - the component frame DNR-PRO employs high precision noise reduction by identifying the distinctions between image and noise signals and defining the optimum parameters for the respective signals of luminance and colour difference.

Quantum Noise Reduction eliminates image noise specific to the MPEG compressed images used on DVD or VideoCD, by decreasing the 'misty' video noise that develops around the outline of pictures particularly between scenes that have a large difference in contrast levels, and tackling the issue of 'block noise' that creates a 'tiled pattern' occasionally observed in scenes having a movement of a large portion of the picture.

State-of-the-art Digital-to-Analogue Conversion. The DVR-7000 features a 10-bit / 54 MHz video DAC, combined with a high quality 96 kHz / 24 bit audio DAC.

Best level video / audio output. The user can choose the video output that best matches their playback environment, including the option to select between Y'Pb'Pr' Component video output (cinch triplet) or RGB (SCART). Audio output includes both optical and coaxial digital outputs.

Key features to enhance picture and sound recording quality include:

An advanced MPEG-2 video encoder - providing dramatically improved picture quality combining Single-Pass Variable Bit Rate Control with Multi-Resolution. This encoder technology enables the DVR-7000 to perform ideal video image compression encoding, resulting in significantly improved picture quality. The Multi-Resolution technology utilises three-quarter and two-third resolution settings, in addition to full- and half-resolution. In VR mode, this allows for a less abrupt change in quality when selecting a longer recording time.

Picture Creation - the DVR-7000 includes a picture quality adjustment function that employs a professional-level of picture quality adjustment to alter the brilliance and colour signals to the most suitable picture quality during recording.

High quality sound recording by use of a DDCE (Dolby Digital Consumer Encoder) (5).

High output recording pick-up - the DVR-7000 has a new high output recording pick-up and signal processing LSI that performs high precision recording onto DVD-R/DVD-RW discs, as well as playback of CD discs (including CD-R and CD-RW discs).

Video recorder LSI - Pioneer has created a new high-quality video recorder LSI 10bit/27MHz Video ADC to ensure that the minutest images are faithfully reproduced.

TBC (Time Base Corrector) LSI for efficient jitter-free, high quality recording.

The DVR-7000 is currently undergoing field tests in Europe and Pioneer expects to introduce the product in Europe following the autumn launch in the US.

Footnotes:

(1) & (2): The DVD Forum in 2000 approved the use of the DVD-Video format for recording on DVD-R / DVD-RW discs. On Pioneer's DVD Recorders, this is referred to as recording in 'Video Mode'. Supporting playback of DVD-R / DVD-RW discs with this type of content is optional for manufacturers of DVD playback devices, and there are DVD-Video players, DVD-ROM drive equipped PCs or other DVD playback devices that do not play DVD-R or DVD-RW discs recorded in Video Mode. DVD?RW discs recorded in VR Mode can be played back on Pioneer and other companies' players that feature the RW Compatible mark.

(3) "i.LINK" is a registered trademark of Sony Corporation

(4) May not be supported on some DV camcorder models

(5) "Dolby", and the double-D symbol are trademarks of Dolby Laboratories Licensing Corporation.