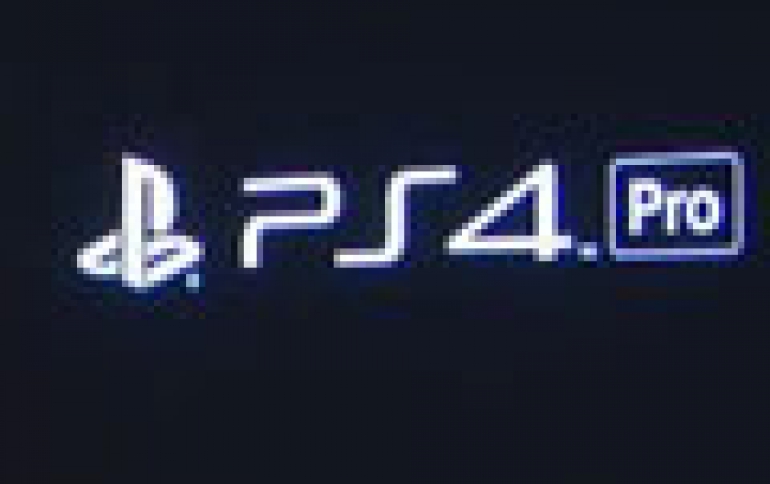 PlayStation 4 Pro Launches Across The U.S. And Canada
Sony today launched PlayStation 4 Pro (PS4 Pro), a high-end system that supports advanced imaging technology to make PS4 Pro enhanced games look more detailed than before. PS4 Pro, which supports dynamic 4K gaming and digital 4K entertainment, is now available in the United States and Canada at a suggested retail price of USD $399 and CAD $499 respectively. Blockbuster PS4 games, including Call of Duty: Infinite Warfare (Activision), Ratchet & Clank™, The Last of Us Remastered, and UNCHARTED 4: A Thief's End (SIE Worldwide Studios), take advantage of PS4 Pro's increased power.
PS4 Pro leverages the latest imaging technology by supporting dynamic 4K quality resolution. The CPU and GPU of PS4 Pro allows developers to create higher-quality games that output dynamic 4K quality graphics with visual precision, or smoother and more stable frame rates. As with all PlayStation 4 systems, PS4 Pro is also compatible with HDR imaging technology that produces more realistic, vivid visuals.
The PS4 Pro sits alongside the standard PS4. Users can play every PS4 game on both PS4 Pro and the standard PS4, which was recently released in a slimmer and lighter model for $299 (MSRP). PlayStation VR is compatible with both systems. PS4 Pro and the standard PS4 will also share the same user interface and have access to the same online community.
In addition, Netflix on the PS4 Pro has been updated, enabling Netflix members to stream content such as "Stranger Things," "Narcos" and "Marvel's Luke Cage" in 4K. Over 600 hours of 4K content are expected to be available on Netflix by the end of the year. YouTube, already one of the largest sources of 4K content, is also receiving an update to support 4K content on PS4 Pro.
For gamers who own an HDTV that does not support either 4K or HDR, PS4 Pro provides a number of benefits, such as higher or more stable framerates, and enhanced graphics and environments in PS4 Pro enhanced titles.
PlayStation 4 Pro (CUH-7000 series)
Product name

PlayStation 4 Pro

Color

Jet Black

Product code

CUH-7000 series

MSRP

USD $399 and CAD $499

Main processor

Single-chip custom processor
CPU: x86-64 AMD "Jaguar", 8 cores
GPU: 4.20 TFLOPS, AMD Radeon based graphics engine

Memory

GDDR5 8GB

Storage size*3

1TB

External dimensions

Approx. 295×55×327 mm (width × height × length) (excludes largest projection)

Mass

Approx. 3.3 kg

BD/ DVD drive

(read only)

BD × 6 CAV
DVD × 8 CAV

Input/ Output

Super-Speed USB (USB 3.1 Gen.1) port × 3
AUX port × 1

Networking

Ethernet (10BASE-T, 100BASE-TX, 1000BASE-T)×1
IEEE 802.11 a/b/g/n/ac
Bluetooth 4.0 (LE)

Power

100-240 V AC, 50/60Hz

Power consumption

Max. 310W

Operating temperature

5ºC – 35ºC

AV output

HDMI out port (supports 4K/HDR)
DIGITAL OUT (OPTICAL) port