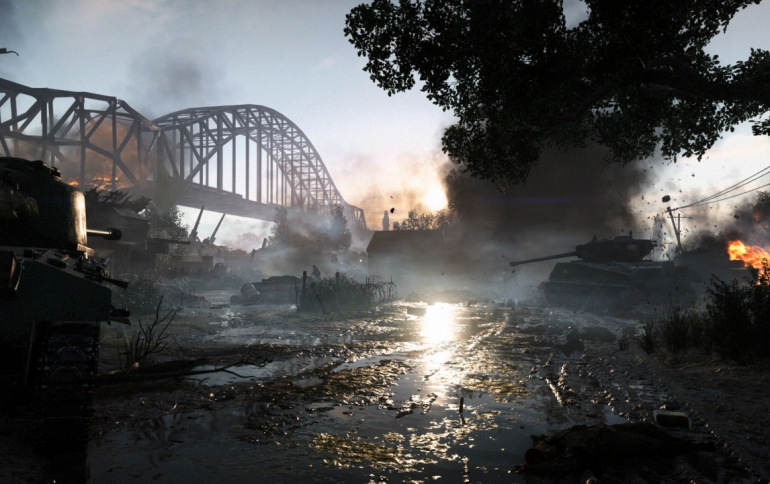 Real-Time Ray Tracing and DLSS Come to Battlefield V and Metro Exodus
Two of the most storied PC gaming franchises are shipping this week with NVIDIA RTX technology, which uses AI and real-time ray tracing.
Battlefield V and Metro Exodus incorporate support for real-time ray tracing and NVIDIA DLSS (deep-learning super-sampling) — enabling cinematic-quality rendering.
Real-time ray tracing in games is changing the way they're developed and how gamers experience them.
Battlefield V was the first to support real-time ray-traced reflections and has now added support for DLSS — giving a performance boost of up to 40 percent with ray-tracing reflections enabled, according to Nvidia.
The third installment in the haunting Metro franchise, developed by 4A Games and Deep Silver, will support RTX-enabled real-time ray tracing — the first time it has been used in a game for global illumination. At launch, the game will also support DLSS, boosting performance up to 30 percent, as well as a host of other NVIDIA gaming technologies, including HairWorks, PhysX, Ansel and Highlights.
NVIDIA GeForce RTX GPUs are equipped with RT Cores that support real-time ray tracing and Tensor Cores that enable deep learning.
Real-time ray tracing — which tracks each photon of light as it moves through a scene before dissipating — allows scenes to be rendered with photographic-levels of fidelity, creating physically accurate shadows, reflections, refractions and global illumination, which capture the effects of indirect lighting.
Deep Learning Super Sampling (DLSS) uses the power of deep learning to boost your frame rates. To enable DLSS, Nvidia's supercomputer trains a custom deep learning algorithm for each game, teaching it how to make a game look its best.
This algorithm is then accelerated on the Tensor Cores built into NVIDIA GeForce RTX GPUs. The result is gamers get the benefit of their own GeForce RTX GPU's capabilities, as well as the work of NVIDIA supercomputers that have trained on countless hours of game data.