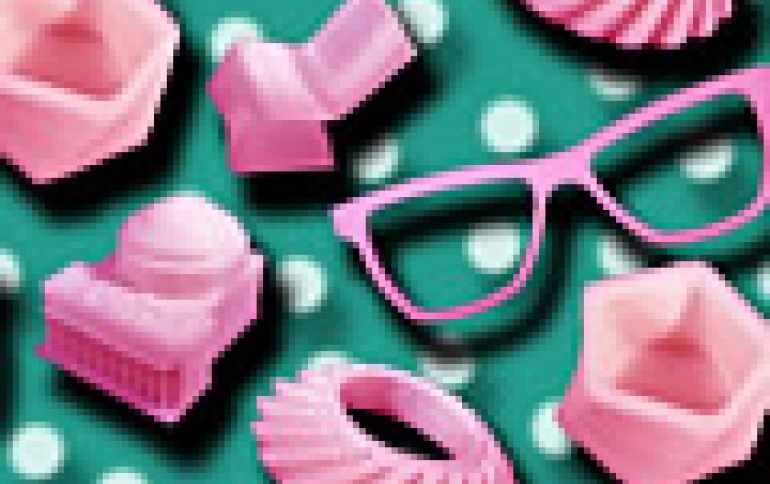 Researchers Develop 10x Faster 3-D Printer
MIT engineers have developed a new desktop 3-D printer that performs up to 10 times faster than existing commercial counterparts.
Whereas the most common printers may fabricate a few Lego-sized bricks in one hour, the new design can print similarly sized objects in just a few minutes.
The key to the team's nimble design lies in the printer's compact printhead, which incorporates two new, speed-enhancing components: a screw mechanism that feeds polymer material through a nozzle at high force; and a laser, built into the printhead, that rapidly heats and melts the material, enabling it to flow faster through the nozzle.
The team demonstrated its new design by printing various detailed, handheld 3-D objects, including small eyeglasses frames, a bevel gear, and a miniature replica of the MIT dome - each, from start to finish, within several minutes.
The team identified three factors limiting a printer's speed: how fast a printer can move its printhead, how much force a printhead can apply to a material to push it through the nozzle, and how quickly the printhead can transfer heat to melt a material and make it flow.
The researchers chose to do away with the pinchwheel design, replacing it with a screw mechanism that turns within the printhead. The team fed a textured plastic filament onto the screw, and as the screw turned, it gripped onto the filament's textured surface and was able to feed the filament through the nozzle at higher forces and speeds.
The team added a laser downstream of the screw mechanism, which heats and melts the filament before it passes through the nozzle. In this way, the plastic is more quickly and thoroughly melted, compared with conventional 3-D printers, which use conduction to heat the walls of the nozzle to melt the extruding plastic.
By adjusting the laser's power and turning it quickly on and off, the MIT researchers could control the amount of heat delivered to the plastic. They integrated both the laser and the screw mechanism into a compact, custom-built printhead about the size of a computer mouse.
Finally, they devised a high-speed gantry mechanism - an H-shaped frame powered by two motors, connected to a motion stage that holds the printhead. The gantry was designed and programmed to move nimbly between multiple positions and planes. In this way, the entire printhead was able to move fast enough to keep up with the extruding plastic's faster feeds.
The MIT research was supported by Lockheed Martin Corporation.