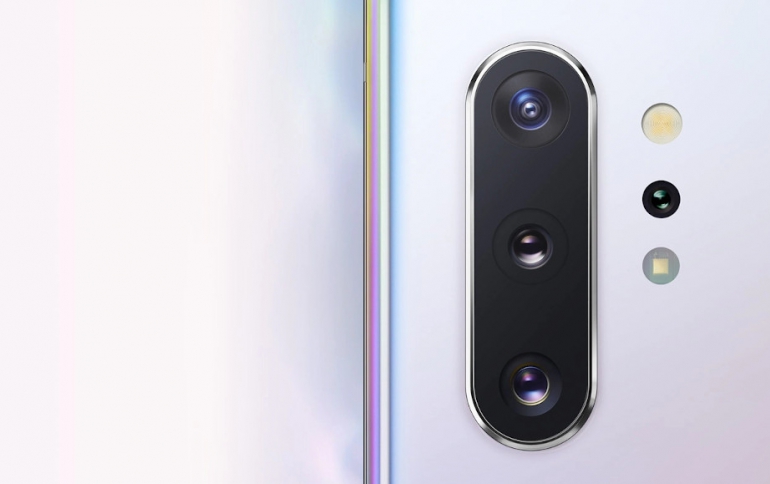 Samsung Galaxy S11 to Come With a 108-megapixel Camera
Samsung Electronics Co.'s response to Apple's iPhone 11 cameras is going to be very powerful camera setup strapped to the back of the Galaxy S11 flagship phones.
According to Bloomberg's sources, the upcoming Galaxy S11 will sport a 108-megapixel sensor for the main camera -- versus the iPhone 11's 12 -- flanked by three more on the back of the device including an ultrawide-angle lens and 5x optical zoom. The device will also adopt a time-of-flight sensor for depth detection similar to one already in the Note 10+, a feature that can aid portrait photos and augmented-reality applications.
Samsung is also expected to extend the high-resolution sensor and 5x zoom camera to the Galaxy Fold clamshell device -- which is expected to be publicly unveiled around the time of the Galaxy S11's launch in February.
The 5x zoom module has been developed by Samsung affiliate Samsung Electro-Mechanics Co.. Similar technology has figured in devices from Chinese competitors Huawei and Oppo. Both rivals licensed their zoom tech from Corephotonics Ltd., an Israeli company Samsung acquired early in 2019.
Samsung declined to comment.