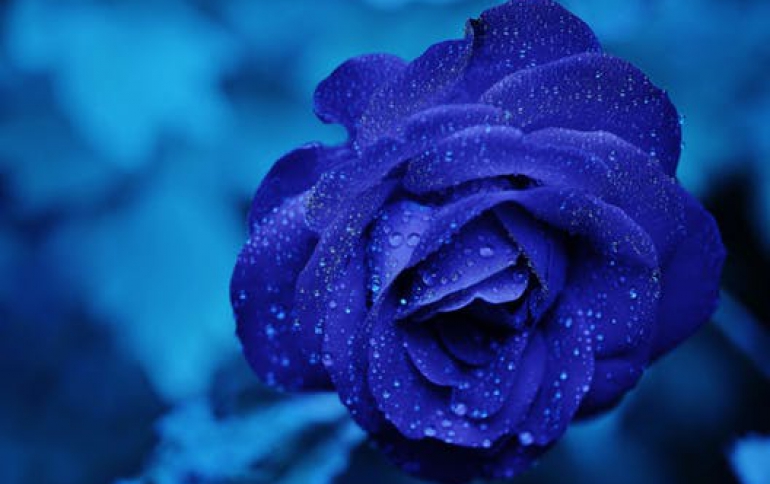 Samsung Showacses Affordable Full HD HMX-Q10 Camcorder
Samsung today announced the launch of the latest model in its camcorder portfolio, the HMX-Q10. The HMX-Q10 combines the first Switch Grip with Easy Operation via an LCD screen. The Switch Grip means that no matter how the camcorder is held, the G-magnetic sensor inside the HMX-Q10 recognizes the angle and turns the LCD display so it's easy to see, and controls recording easily from any angle. Easy Operation means that users can control detailed processes, turn the camcorder on and off and operate the playback function easily through the LCD screen. The HMX-Q10 also features a prominently placed record button that makes capturing video straightforward. The slim and durable body also means that the HMX-Q10 is compact and light enough to be taken anywhere, and can also double as a 4.9 Megapixel (MP) still photo camera.
Samsung has developed the first Switch Grip technology, which ensures that when filming, the LCD screen adapts to how the camcorder body is being held. Whether you are left- or right-handed, shooting in difficult positions or combining recording film with other activities, you can always maintain perfect control over your video. The body of the HMX-Q10 has also been streamlined and made more compact so it can easily be carried anywhere.
Easy Operation via the 2.7" wide LCD screen allows the user to perform a variety of functions, including a pause function allowing you to stop and work out the best angle for your recording experience, the ability to turn the camcorder on and off, and playback mode so users can immediately review their footage.
The HMX-Q10 captures video in 1920x1080/60i full HD, and includes an OIS (Optical Image Stabilization) Duo system to compensate for hand-shaking. The HMX-Q10's features also include a 5MP BSI CMOS sensor, which records with twice the sensitivity of normal CMOS sensors, reducing noise and distortion while also enhancing recording quality in low-light conditions.
The HMX-Q10 also features an upgraded version of Samsung's Smart Auto scene recognition technology, which analyzes key elements of the composition of the footage such as brightness, motion, color and subject and then selects the most appropriate settings to produce the best results possible. For the HMX-Q10, Samsung Record Pause technology has also been introduced, allowing the user to take brief pauses in filming before re-starting, so they don't need to merge files when finished. The HMX-Q10 can also capture 4.9MP still photos.
Users can also choose to adopt more manual control. With the HMX-Q10's Easy Manual Mode setting, users can access and calibrate the entire manual features (White Balance, Exposure Values, Backlighting, Self Timer, and C.Nite) through the interface. The new Art Film function also means that video can be captured in more creative ways, using special effects such as Time Lapse and Black & White, making video recording fun and easy.