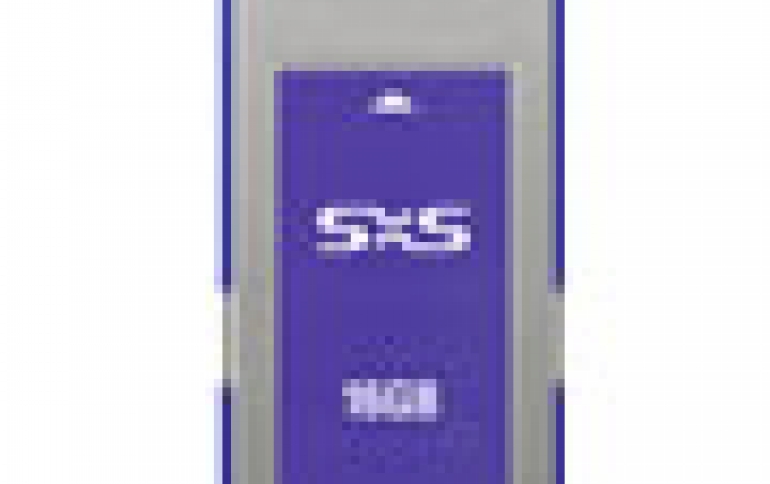 Sandisk and Sony Announce SxS Memory Card Specification
SanDisk and Sony have agreed to a Memorandum of Understanding (MOU) with the intention of developing the SxSTM (S-by-S) memory card specification, with high-speed transfer technology compliant to the ExpressCard industry standard. With this high-performance and high-reliability memory card, both companies are targeting workflow improvements for professional camcorders and non-linear video editing systems.

The SxS memory card specification uses flash memory and complies with the ExpressCard industry standard, and the card connects directly to computer systems through the PCI-Express bus. ExpressCard has been adopted by PC manufacturers to replace the legacy PC Card form factor, giving the SxS memory cards broad support in post-production hardware.

SxS memory cards are the first native PCI Express solid-state storage media. PCI Express has a maximum data transfer speed of 2.5 gigabits per second, twice as fast as PC Card-based storage media. In addition, SanDisk and Sony have optimized the technology protocol for controlling communication between hardware and SxS memory cards to enable high-speed transfer of large files, such as high-definition video, to PCs for non-linear video-editing. The target transfer speed of SxS memory cards is 800 megabits per second.

The SxS memory card specification uses ExpressCardTM/34 modules (width: 34mm, height: 5mm, length: 75mm), half the size of PC Cards. This enables the design of professional camcorders that are smaller and lighter.

Sony will adopt this high-speed SxS memory card specification in its "XDCAM EX" series professional camcorders. SxSTM memory cards from SanDisk and Sony are expected to be available later in 2007.