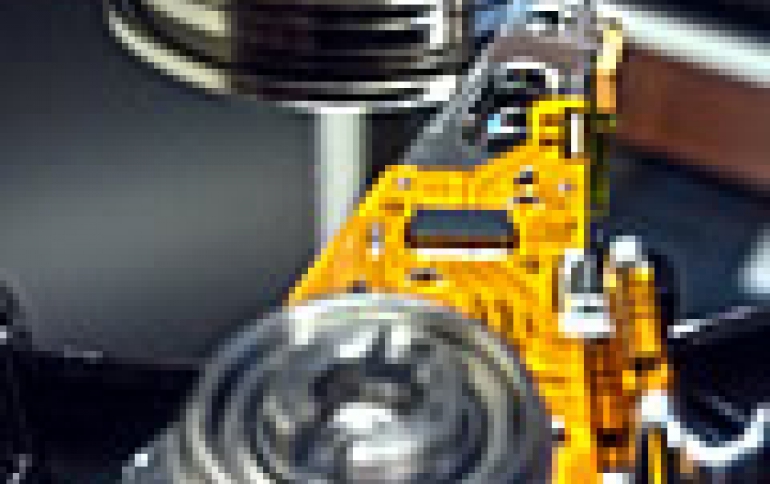 Seagate Demos HAMR Drives
Seagate demonstrated a NAS syetm based on heat-assisted magnetic recording (HAMR) drives during the the IEEE International Magnetics Conference, which was held last month in China. HAMR recording uses laser to heat the surface of a magnetic recording disk in order to reduce the magnetic field required to write on very stable magnetic recording media. This means that the the thermally stable linear storage capacity along the track - bits per inch (bpi) - is also increased. The problem is that the local temperatures needed in the media are about 500 C. This poses challenges to HDD industry researchers.
During the event, several papers were presented by Seagate engineers and technologists, updating their progress in many areas including heat-assisted magnetic recording (HAMR) and bit-patterned media (BPM) technologies.
Seagate also discussed new technologies to extend the areal-density growth curve and improve the performance and reliability of storage products. Today's current hard drive technology, perpendicular magnetic recording (PMR), will eventually run out of steam at about 1 terabit-per-square inch. HAMR should take us up to about 5Tb/square inch.
Seagate also presented a paper at InterMag that discussed a new technology called "heated-dot magnetic recording," or HDMR, that should take us up to 10 Tb/square inch. HDMR essentially combines the techniques used in HAMR with bit-patterned media.
Besides the talks about the new recording technologies, a big highlight was a demonstration of Seagate's Business Storage 8-Bay Rackmount NAS , which was loaded with eight HAMR drives in a RAID configuration. Using this HAMR-powered system, Seagate ran a mixture of videos, and also recorded a live camera stream. The system ran continuously for three days, and was described by Seagate as a milestone in the company's journey to ship HAMR drives to select customers by 2017, with full production in 2018.
Seagate also showcased a server equipped with several of its Kinetic HDDs for scale-out object storage.
In addition to product demos, Seagate also signed a memorandum of understanding (MOU) with one of China's leading universities and met with one of the country's top officials, Vice Premier Liu Yandong. The MOU with Tsinghua University focuses on long-term collaborative storage research.