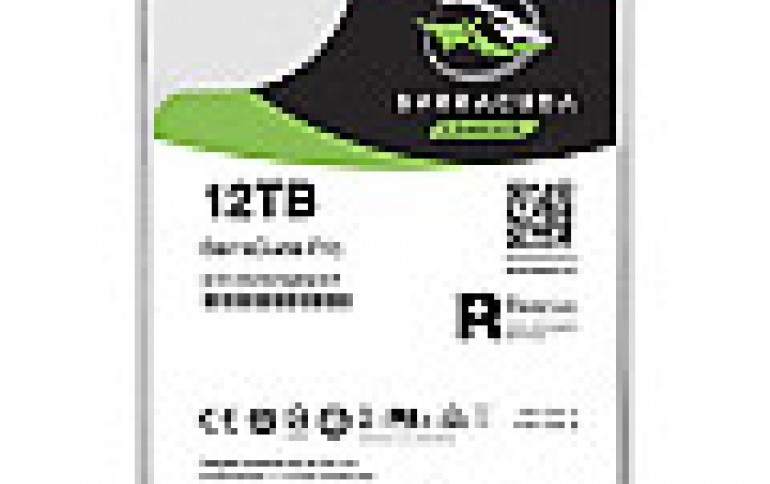 Seagate Guardian Series Now Includes 12TB Drives for NAS and Desktops
Seagate announced today its IronWolf, IronWolf Pro and BarraCuda Pro hard drives are now available at capacities up to 12TB.
Seagate claims that the 12TB BarraCuda Pro HDD is "the fastest, highest-capacity and most reliable hard drive for desktop computing available on the market today." The drive offers a max sustained data transfer rate of 250 MB/s, copious 256 MB cache and 7200-RPM spin speed. With 12TB of capacity, its 300TB/year WRL, 5-year warranty and 2 years of data recovery services included at no extra charge, BarraCuda Pro 12TB ensures complete peace of mind.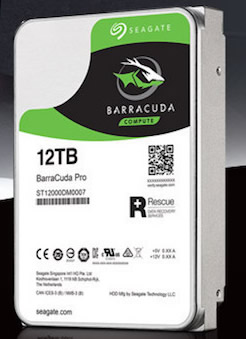 Seagate's 12TB IronWolf and IronWolf Pro HDDs offer 12TB capacities in only a 3.5 inch form factor, meeting the needs for file-sharing, remote access and backup for SMBs, enterprises and creative professionals.
The new 12TB drives also support Seagate's IronWolf Health Management (IHM) software. Designed to operate on enabled Synology DiskStation NAS, Asustor NAS, and QNAP NAS, populated with Seagate IronWolf or IronWolf Pro drives, IHM improves the overall system reliability by displaying actionable prevention, intervention or recovery options for the user and will be available within the next quarter.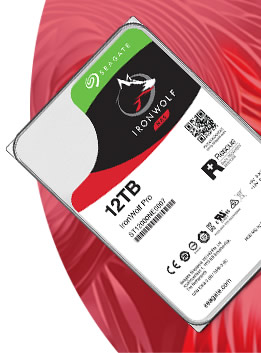 Key benefits:
Optimized for multi-user environments providing WRL of up to 300TB/year (IronWolf Pro) and 180TB/year (IronWolf).
IronWolf Health Management on compatible NAS systems for prevention, intervention and recovery.
AgileArray NAS optimized and error recovery improves drive health in a RAID array.
Minimized vibrations in multi-drive systems with dual-plane balance and Rotational Vibration (RV) sensors
Low power and heat emission improve reliability.
Near-silent acoustics.
24x7 performance.
MTBF (mean time between failures) of 1.2 million hours (IronWolf Pro) and 1 million hours (IronWolf).
3-year warranty (IronWolf) or 5-year warranty plus 2 years Seagate Rescue data recovery services included (IronWolf Pro)
Compatibility testing with top builders of NAS enclosures

The 12TB versions of IronWolf, IronWolf Pro and BarraCuda Pro are shipping now worldwide.