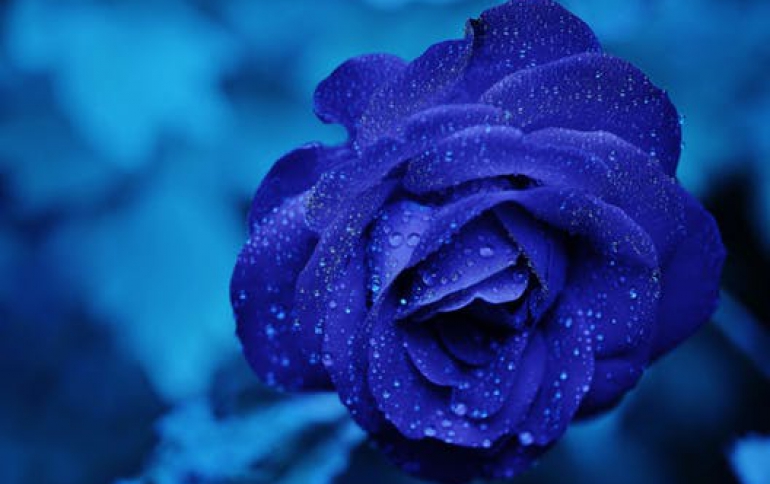 SEAGATE LAUNCHES INDUSTRY'S FIRST 60-GB-PER-PLATTER DISC DRIVE - WILL SUPPORT NATIVE SERIAL ATA INTERFACE TECHNOLOGY IN THE FALL
Seagate today launched the Barracuda ATA V disc drive, introducing the most advanced data-density ever: it's the first hard drive to achieve 120 Gbytes using only two discs, giving Seagate a significant technology advantage in high-performance PC storage. Barracuda ATA V will also offer a native Serial ATA interface - a faster, simpler, more intelligent technology designed to replace today's Parallel ATA hard drive interface. Barracuda ATA V will begin shipping next month with the Ultra ATA/100 interface; the native Serial ATA option will be available this fall. Seagate and Intel are demonstrating the Barracuda ATA V with its native Serial ATA interface this week at PC Expo in New York.

Barracuda ATA V builds on the proven technology of its extremely successful and reliable predecessor, Barracuda ATA IV - today's leading 7,200-rpm product. The new Barracuda ATA V is ideal for high-performance PCs, home entertainment PCs, Network-Attached Storage (NAS) and entry-level ATA servers. In fact, virtually any PC application will benefit from the increased performance offered by 7,200-rpm disc drives. Mainstream applications see performance boosts of as much as 44 percent, PCs boot faster and load applications faster, and users perform everyday tasks faster. Barracuda ATA V has the world's fastest PC hard drive internal transfer rate at up to 570 Mbits per second, and a 9-msec seek time. The Ultra ATA/100 version features a 2-Mbyte cache, and the Serial ATA version will sport an 8-Mbyte cache, the largest on any PC hard drive.

Seagate's patented SoftSonic(tm) Fluid Dynamic Bearing (FDB) motor makes the fast 7,200-rpm Barracuda ATA V almost too quiet to hear, using the same technology that made Barracuda ATA IV the first virtually silent PC drive. Seagate invented the FDB motor for hard drives and has shipped more than all other drive makers combined. And with Seagate's exclusive 3D Defense System(tm), Barracuda ATA V offers the best combination of performance, quiet operation and ruggedness.

"Barracuda ATA V has a proven, rugged design for increased reliability, yet offers the most leading-edge technology," said Brian Dexheimer, Seagate executive vice president of Worldwide Sales, Marketing and Customer Service. "Seagate's R&D team has combined the industry's highest areal density and a SoftSonic 7,200-rpm motor so our PC customers can bring higher speed and capacity to a much broader group of PC users. And our interface engineers have developed a full-speed native Serial ATA technology that will be offered in the fall. This interface option gives our customers greater design freedom and a whole new roadmap to performance - we're offering technology leadership without compromise."

"Seagate has taken the lead in advancing disc capacity and launching new technologies critical to continued PC innovation, such as FDB motors and Serial ATA," said Mark Geenen, President of TrendFocus, the leading data storage market research firm. "Seagate was ahead of the industry with its previous-generation Barracuda ATA disc drive, and this product appears to continue that leadership."

In the fall, Barracuda ATA V will feature native Serial ATA technology. Seagate's native technology enables Serial ATA's full 150-Mbytes-per-second transfer speed and adds no excess components or slow overhead to reduce performance. By contrast, Serial ATA "bridge" architectures must translate Parallel data streams into Serial data streams and back again - and may be limited by the speed of the Parallel ATA controller on the drive. Seagate will first ship the Barracuda ATA V with today's standard Ultra ATA/100 interface, and will then offer its native Serial ATA version in the fall as leading chip providers begin shipping Serial ATA discrete host controllers on add-in cards and motherboards. Together, these products will enable the PC and Consumer Electronics industries to begin a transition to Serial ATA products.

In addition to fast 150-Mbyte-per-second data transfers, the new Serial ATA interface available this fall will offer features that improve design capabilities for PC makers: intelligent data handling, hot plug capability, a point-to-point connection from the drive to the host without the need for master/slave jumper settings, and thinner, longer cables with snap-in connectors that simplify installation, improve overall system dynamics and enable innovative small form-factor designs. Serial ATA will provide easier and better connectivity, much greater system expandability, and better data reliability with 32-bit Cyclic Redundancy Checking protection on command data as well as data on the bus. Its speed, intelligence and simplicity will enable a future of data-intensive and entertainment-heavy content delivered via PCs, home network hubs and Consumer Electronics devices.