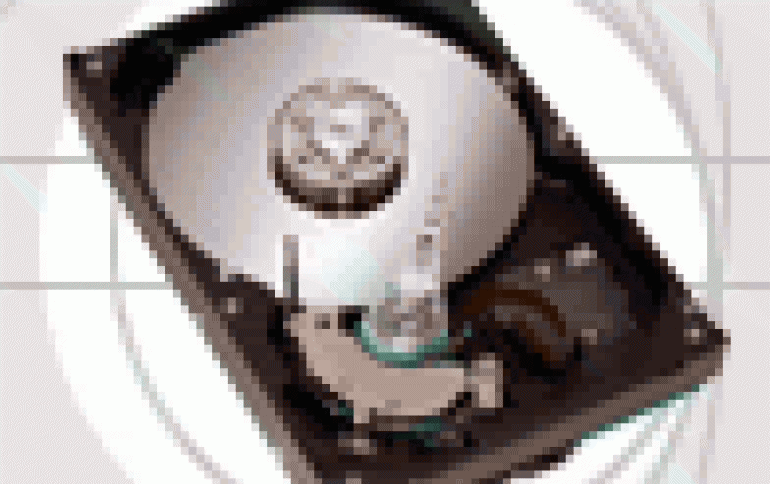 Seagate is Shipping Hybrid Hard Drives For Mobile Computing
Seagate's new hybrid notebook disc drives combine disc storage with flash memory to deliver power efficiency, faster boot-ups and greater reliability for the laptop PC market. "With instant access to content, an increasingly essential part of the digital lifestyle, laptop users expect systems with snappy response, longer battery life and new levels of durability," said Tom Major, Seagate vice president, Personal Compute Business.

The new Momentus 5400 PSD (Power Savings Drive) hard drive uses non-volatile cache, or flash memory, to deliver the benefits of solid state disc drives. The Momentus hard drive places commonly used hard drive data onto a 256MB flash memory.

Faster boot-up - Once a notebook is turned on, a traditional hard drive's platters must spin up before boot-up can begin. Hybrid hard drives load boot-up files on the flash memory to minimize this delay. Once the drive spins up, computer files are pulled simultaneously from the spinning media and the flash.

Lower power consumption - Seagate's Momentus 5400 PSD hard drives reduce hard disc drive power draw by up to 50 percent and extends battery life - by reducing platter spin time. In hybrid mode, the hard drive's spindle motors spin down, dramatically reducing the drive?s power requirements.

Reliability - Reducing platter spin time extends drive life by minimizing wear and tear. In hybrid mode, the drive locks its read-write heads in place, enabling the drive to withstand 900 Gs of shock, the rough equivalent of dropping a laptop from a height of six feet to a hard surface.

Higher performance - Hybrid hard drives also quicken access to laptop data. Windows Vista?s ReadyDrive technology uses Vista Superfetch to analyze computer usage patterns - such as how frequently a worker accesses certain files - and place commonly accessed user data in the flash memory to shorten system response time.

The Momentus 5400 PSD will be available in versions with 80GB, 120GB and 160GB. The 160GB model will be priced at about $150.