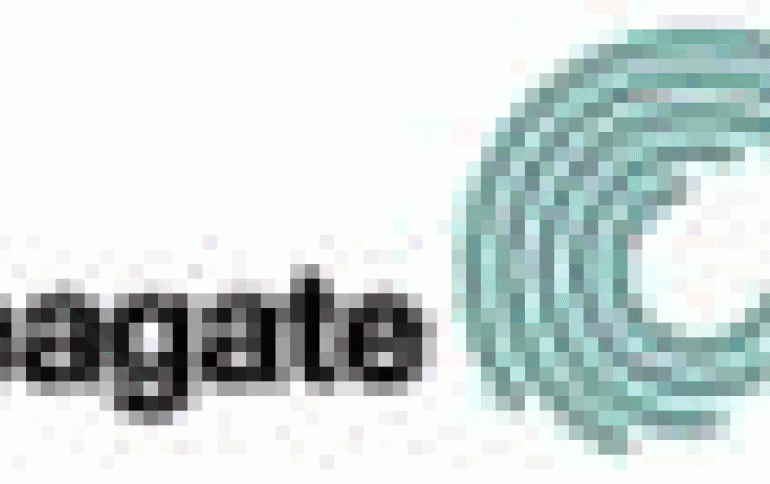 Seagate Unleashes the Cheetahs - New 15K rpm Drives Ship to Channel
The world's most trusted enterprise disc drive family offers more performance, capacity, and connectivity options to fulfill the most demanding IT storage requirements.
Seagate Technology (NYSE:STX), the world's leading supplier of disc drives, has begun shipping its new Cheetah 15K.4 drives in volume to the distribution channel worldwide. The Cheetah 15K.4 is the best price-per-performance disc drive in its class and was designed as the mainstream choice for IT professionals that require the most reliable and fastest I/O transactions from their enterprise systems. The Cheetah 15K.4 disc drives enable a lower Total Cost of Ownership (TCO) for a wide variety of enterprise applications, from e-mail and business processing, to OLTP and decision support. With today's announcement, the Cheetah 15K.4 now joins the 10K-RPM Cheetah 10K.7, which began shipping last month.
"Enterprise requirements continue evolving to meet demanding conditions including the need to consolidate systems while maintaining high I/O, and shifting to higher capacity sweet spots to accommodate the growing data," said Brian Dexheimer, Seagate executive vice president of Global Sales and Marketing. "With Seagate's broad portfolio of storage solutions that range from consumer electronics and personal computing drives to the new flagship enterprise-class Cheetah 15K.4, no other company is as well-equipped to serve nearly the entire market as Seagate."
Cheetah 15K.4 Details
Seagate Cheetah 15K-RPM drives are the industry's most widely adopted 15K drives and the choice for leading system OEMs because of their high-performance and reliability. In addition, leading OEMs have garnered more top category placements for price-per-performance benchmark measurements using Cheetah 15K-enabled systems as reported by the Storage Performance Council (SPC). The SPC is a leading organization that provides price-per-performance data for IT professionals interested in evaluating the top enterprise systems.
The Cheetah 15K.4 delivers 30 percent more I/O's-per-second and 20 percent faster response times than 3.5-inch 10K-RPM drives. As a result, the 15K.4 enables higher performance while using fewer drives, and fewer drives means lower total cost of ownership.
Available in Ultra320 SCSI and Fibre Channel interfaces today, the Cheetah 15K.4 is also expected to be offered with the new Serial Attached SCSI (SAS) interface early Q1 2005. SAS is the serial replacement for parallel SCSI and enables greater system design flexibility than ever before. SAS's point-to-point, full duplex architecture and 3.0 Gb/s transfer speed coupled with Cheetah 15K.4 I/O performance enable the fastest and lowest cost of ownership storage solutions.
The Cheetah 15K.4 is available in capacities of 36, 73, and 147 GBs, and is the industry's first 15K-RPM drive to include a Mean Time Between Failure (MTBF) rating of 1.4 million hours. MTBF testing for Seagate Cheetah drives was conducted at Full Duty cycles (24 x 7) that ensure the Cheetah 15K.4 is rated for true enterprise workloads.