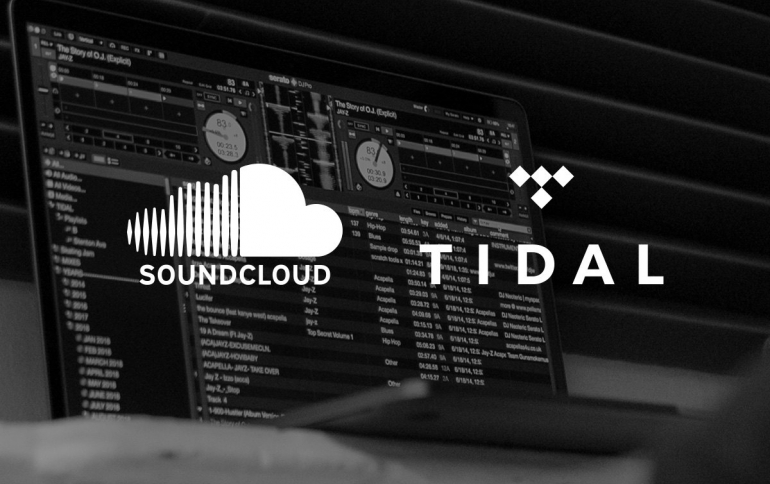 Serato Integrates SoundCloud and TIDAL, But You Have to be Online
The latest Serato DJ updates are here and bring the ability to stream tracks from TIDAL and SoundCloud in both Serato DJ Pro 2.1 and Serato DJ Lite 1.1, although DJ's will need a speedy and reliable internet connection first.
Serato promises that DJing with streamed tracks will look and feel like playing regular music files. Your liked playlists will automatically appear in your Serato DJ library as separate playlists.
New customers to TIDAL or SoundCloud are eligible for a free 30-day trial for both services, and as all Serato DJ Pro trials have been reset, everyone can try it out for free.
In addition, DJs will get access to exclusive playlists curated by Serato. Each playlist will be updated monthly, ranging from warm-up selections to dancefloor bangers.
To check out the playlists go to https://soundcloud.com/seratohq or http://tidal.com/serato.
SoundCloud tracks are all available in a high-quality AAC format.
TIDAL tracks are available in different bit rates and file types depending on the TIDAL account tier you subscribe to: HIFI users have the option to choose between lossless FLAC streams and high-quality AAC streams. Premium users have access to high-quality AAC streams only.
Once you set cue points, loops and flips on a track from a streaming service the information will all be saved to your machine and next time you load the file (at either FLAC or AAC quality) all your information will be available.
DJ's can use the Serato DJ search bar to search music from the streaming service catalogues.
When you load a streaming track to deck the entire audio stream will be downloaded. Once the download is complete Serato DJ Pro will analyze the file quickly and provide you with track information such as Key, BPM and a waveform overview. All this information will be saved and displayed in your library for the next time you play the track.
You can also create and edit playlists on the go using the SoundCloud and TIDAL mobile and web applications.
However, you cannot record your DJ sets in Serato DJ Pro while DJing with streaming tracks.
And most importantly, at this stage, there is no ability to save streaming tracks and play them while offline. You must have an active internet connection to use streaming services in Serato DJ Pro.