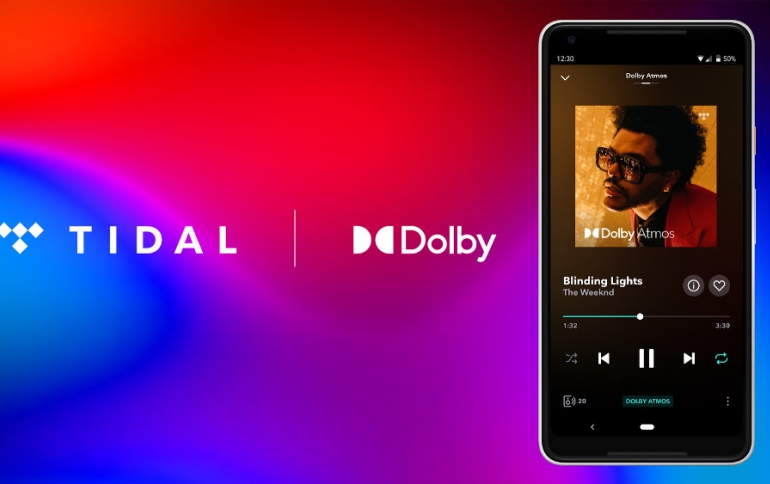 TIDAL and Dolby Are Bringing Dolby Atmos Music to Tidal's HiFi Members
TIDAL and Dolby Laboratories are introducing a more emotional and authentic way to enjoy the songs you love with Dolby Atmos Music now available on TIDAL HiFi.
Beginning today, members subscribing to the TIDAL HiFi tier with compatible Android smartphones or tablets will have access to a library of music available in Dolby Atmos from Universal Music Group and Warner Music Group.
The current library includes songs from some of the world's biggest artists such as The Weeknd, Blondie, Ariana Grande and more. TIDAL is working closely with its artist-owners, including JAY-Z, to mix their catalogs in Dolby Atmos – which are expected to become available in 2020.
To enjoy Dolby Atmos Music, TIDAL will automatically default to this experience if a Dolby Atmos mix is available. Tracks will be identified by a "Dolby logo" visual badge as well as through a "Dolby Atmos" identifier that will display once a song is selected. Users can also click on the "Dolby Atmos" menu option under the "Explore" tab on the TIDAL app to explore the library of tracks available in Dolby Atmos. Dolby Atmos is now available to TIDAL members subscribing to the HiFi tier, which already features HiFi and Master quality audio.