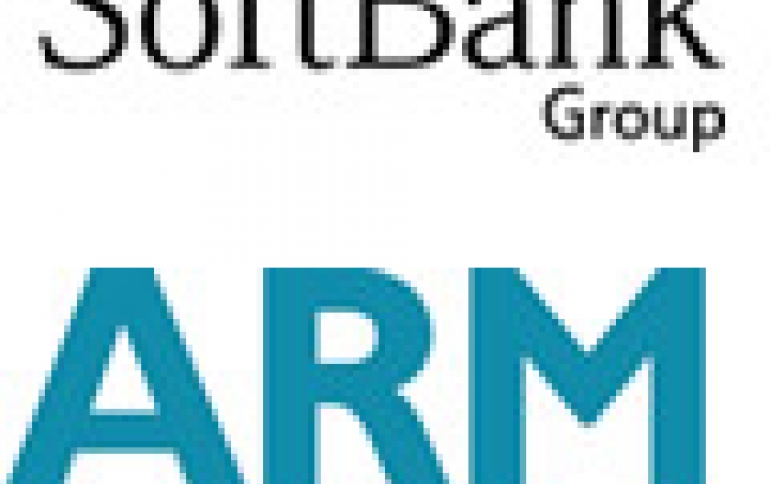 SoftBank to Buy ARM For More Than $30bn
SoftBank Group has agreed to acquire ARM Holdings for about $32 billion (JPY 3.3 trillion), securing a slice of virtually every mobile computing gadget on the planet and future connected devices. The Japanese company is offering 1,700 pence in cash per share or a 43 percent premium to the British company's Friday close, according to a statement Monday.
The acquisition, which has been approved at a meeting of SoftBank Group Corp's (SBG) Board of Directors, is subject to the approval of ARM's shareholders and of the English court. ARM's Board has unanimously confirmed that it intends to recommend the acquisition to ARM's shareholders.
The companies expect the closing of the acquisition to occur as soon as practicable in the third calendar quarter 2016 (the period ending September 30, 2016). As a result of the acquisition, ARM will become a wholly- owned subsidiary of SBG.
SoftBank will gain control of a cash-generating mobile industry leader whose chip designs lie at the heart of everything from smartphones to servers and connected gadgets in the home. ARM gets royalties when clients such as Apple, Samsung Electronics or Qualcomm adopt its designs.
SoftBank plans to keep ARM's headquarters in Cambridge and its senior management team, and to at least double employee headcount in the U.K. in the next five years. It will fund the acquisition partly through cash and loans, according to the statement.
Stuart Chambers, Chairman of ARM, said: "It is the view of the Board that this is a compelling offer for ARM Shareholders, which secures the delivery of future value today and in cash. The Board of ARM is reassured that ARM will remain a very significant UK business and will continue to play a key role in the development of new technology.
SoftBank has given assurances that it will invest considerably in the business, including doubling the UK headcount over the next five years and maintaining ARM's unique culture and business model."
"SBG believes ARM is one of the world's leading technology companies, with strong capabilities in global semiconductor intellectual property and the "Internet of Things", and a proven track record of innovation," Softbank said in a statement.
SBG intends drive licensing wins and future royalty streams in new growth categories, specifically "Enterprise and Embedded Intelligence."
SoftBank already holds stakes in wireless carrier Sprint Corp. and Alibaba Group Holding Ltd.