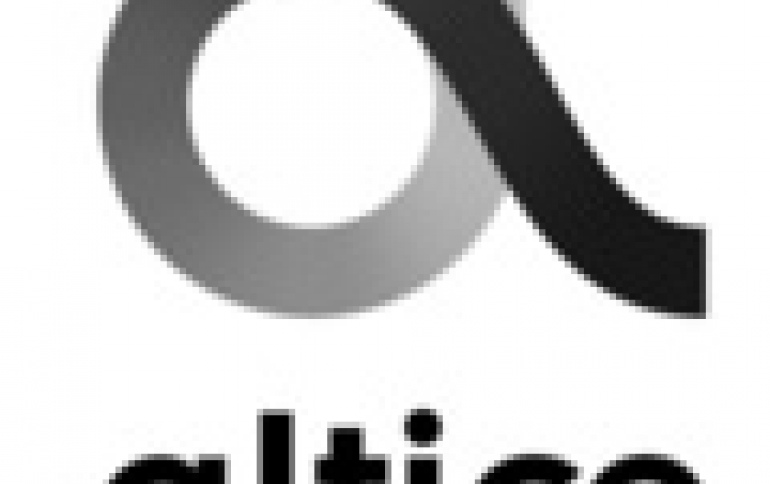 SoftBank's Sprint Partners With Cable TV Company Altice
Altice USA has struck a deal with Sprint that will allow the cable operator to sell wireless service using Sprint's network. SoftBank Group, Sprint's parent, also plans to raise its stake.
As part of the agreement, Sprint will use Altice's broadband infrastructure to strengthen its nationwide wireless network, according to a statement from both companies that didn't disclose financial terms. Talks between Sprint's majority owner, SoftBank Group Corp., to combine the carrier with T-Mobile US Inc. collapsed over the weekend after months of negotiations.
The deal between Altice and Sprint marks the latest example of a U.S. cable operator entering the wireless business to compete with giants like Verizon Communications Inc. and AT&T Inc. Comcast Corp., the nation's largest cable operator, recently started selling cellular service using Verizon's network. Charter Communications Inc., the No. 2 cable operator, plans to enter the wireless business next year.
"As content and connectivity continue to converge, we believe this approach will be a model for future strategic arrangements across multiple industries including cable, tech and others," Sprint Chief Executive Officer Marcelo Claure said in the statement. He had said in May that the company was working on a mobile virtual network operator pilot program with a partner he didn't name.
Altice has 4.9 million customers, including many around the New York City suburbs. It acquired Cablevision last year to become the fourth-biggest U.S. cable operator. Altice hasn't determined yet when it will enter the wireless market.
SoftBank, meanwhile, intends to increase its stake through the market, subject to favorable conditions. The Japanese information technology group currently holds 83% of Sprint and has said it will keep its ownership of outstanding shares below 85%.
The T-Mobile merger talks hit a dead end over the weekend. Representatives from both carriers' parents met in Tokyo but could not come to terms, with each side demanding control of the merged entity.
When SoftBank completed Sprint's acquisition in 2013, the U.S. carrier was ranked No. 3. But T-Mobile has racked up new subscribers and nudged Sprint into fourth place.