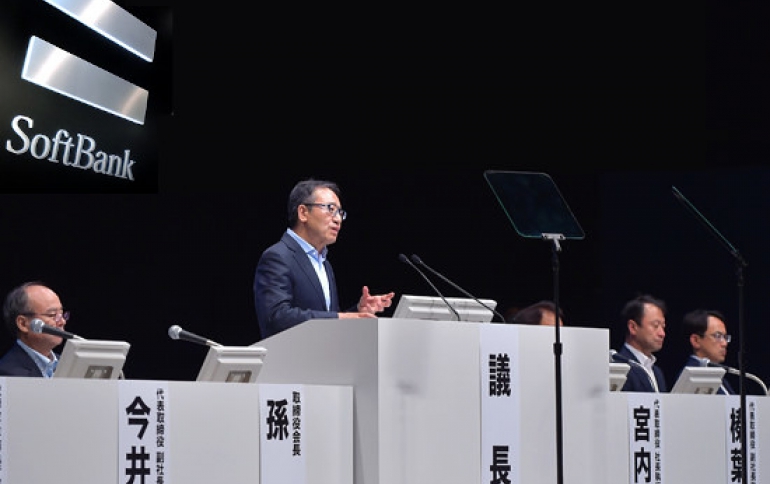 SoftBank Sees $7-billion Full-year Net Loss
Japanese conglomerate SoftBank Group on Monday forecast a $7-billion net loss for the year ended March due to the negative impact of coronavirus and losses related to WeWork.
The Japanese company expects to record a 1.8 trillion yen loss from its Vision Fund and another 800 billion yen in losses from SoftBank's own investments. It has written down the value of investments in companies, including WeWork and satellite operator OneWeb, which filed for bankruptcy last month.
The telecoms and investment giant, led by Masayoshi Son, said in a press release it also expected to suffer an operating loss of 1.35 trillion yen or $12.5 billion.
SoftBank and WeWork are also embroiled in a legal battle after the US office-sharing giant accused the Japanese firm of breach of contract by backing out of a $3-billion rescue plan.
Son has bet heavily on sharing-economy startups, which allow people to split the use of offices or cars, but those investments have been particularly hard hit as the coronavirus pandemic curbs unnecessary human interaction.
The group last year announced its long-mooted Vision Fund 2, again targeting around $100 billion, but investors have been slower to commit this time around.
In Monday's press release, SoftBank said it expected a loss of 800 billion yen on investments held outside the Vision Fund, including in WeWork.
The Vision Fund probably wrote down about 1 trillion yen in assets in the March quarter, based on its earlier earnings reports.
Son has been also under pressure from U.S. activist investor Elliott Management Corp., which took a substantial stake in the company, advocating for changes in governance and investing pratices.
The billionaire responded with a strategy to part with some of his precious holdings, unloading about $41 billion in assets to buy back shares and pay off debts. SoftBank plans to sell about $14 billion of shares in Chinese e-commerce leader Alibaba Group Holding Ltd. as part of an effort.
Another sign of the troubles is Oyo, a hotel-booking service into which SoftBank invested about $1.5 billion. Its business model has been slammed as global travel screeched to a halt.