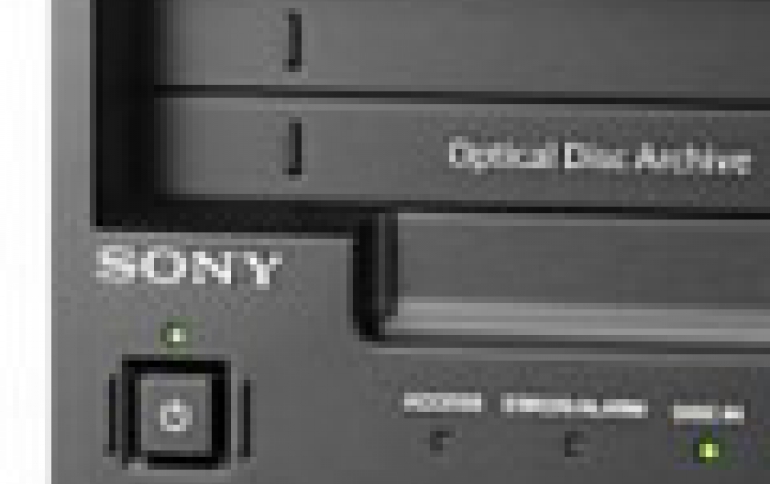 Sony to Acquire Optical Archive As It Enters The Data Center Storage Market
Sony has acquired California-based startup Optical Archive Inc. (OAI), a company that specializes in optical storage systems for the data center market, as the Japanes ecompany is trying to put 'cold storage' data on optical discs. The acquisition is made by Sony Corporation of America (SCA) on behalf of Sony Corporation.
With Sony, OAI will leverage its experience and capabilities in data center hardware design, supply chain operations and systems integration with Sony's expertise in optical disc and manufacturing technology to develop new optical disc library systems for the cold archive market.
The term "cold archive" refers to a class of data that must be retained over a long period of time but isn't accessed frequently, such as cloud-based photo storage and data retained for legal or regulatory reasons. Cold archive is the largest and fastest growing portion of the data center storage market.
"This acquisition marks the beginning of our commitment to this growing market," said Terushi Shimizu, Senior Vice President and Deputy President, Device Solutions Business Group, Sony Corporation. "Optical disc libraries will provide many advantages to customers who are currently using tape or hard drive technology to store cold data, such as lower costs, extremely durable media life, and higher data throughput rates. We plan to leverage and expand our existing optical disc production lines in order to accommodate the growing demand for this media."
Companies like Sony, Facebook and Panasonic believe that optical media like Blu-ray discs have a future in business applications even as consumers turn away from them in favor of content streamed over the Internet. A 2014 report from Generator Research, however, predicted that revenue from DVD and Blu-ray sales will likely drop by 38 percent over the next four years.
Last year, Facebook said it had built a cold storage system from 10,000 Blu-ray discs. The system holds a petabyte of data and cuts costs by 50 percent and energy use by 80 percent compared to a Facebook cold storage system that uses hard disk drives.
Sony and Panasonic have also announced a new optical disc called the Archival Disc. Geared to enterprise storage, the disc is designed to have a lifetime of 50 years, with initial capacity of 300GB, and later 500GB and 1TB. The new discs are scheduled to be launched this summer.