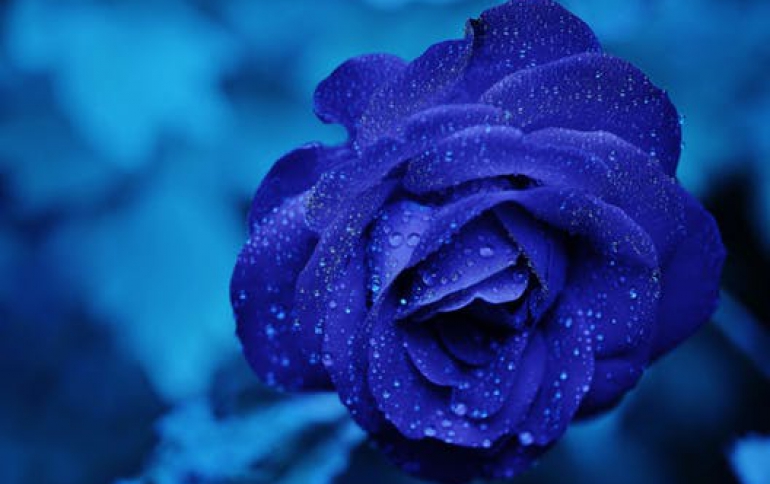 Sony Demos New DV, DVD and HD Camcorders
The launch of Sony's winter line-up has revealed 14 camcorders: comprised of seven DV models, six DVD units and the DCR-SR90E, which writes video to a 30GB hard drive. The DV models are headlined by the DCR-HC96E, which is also available without DV-in functionality as the HC94E. Both feature a three-megapixel CCD with the facility to use its full width to capture higher-quality and true 16:9 images, according to Sony. The camcorders boast Carl Zeiss Vario-Sonnar T 10x optical zoom lenses, which have a multi-layer coating to minimize reflections, reduce flare and increase contrast. They feature 2.7-inch widescreen LCD monitors, which use Sony's Hybrid technology to improve brightness and reduce glare, and Sony Memory Stick Duo slot for still image storage.

The HC46E and HC44E models - which again are differentiated by the inclusion of DV-in - feature one-megapixel CCDs and Carl-Zeiss Vario-Tessar 12x zoom lenses. As with the HC96E and HC94E, the HC46E and HC44E have 2.7-inch Hybrid LCD screen and a Sony Memory Stick Duo slot.

The HC35E, HC24E and HC23E are all equipped with a 20x optical zoom lens, an 800,000-pixel CCD, and a 2.5-inch LCD touchscreen. The HC35E supports DV-in. Sony has not said what the difference between the HC24E and HC23E models is.

All of the models except the HC24E and the HC23E ship with a Handycam station that combines battery charging with video output via FireWire and USB (for streaming), plus analog connection via S-Video and composite.

Sony's new flagship DVD camcorder is the DCR-DVD505E, which features a ClearVid CMOS sensor and an Enhanced Image Processor chip. Sony says that the sensor offers a wider dynamic range, smearless images, high sensitivity and low noise, while the chip improves low-light performance.

The DVD505E can capture stills at resolutions of up to four-megapixels, and can capture while recording video. The camcorder features a 3.5-inch LCD screen and can capture 5.1-channel Dolby Digital surround sound.

The DVD405E and DVD404E feature 3.3-megapixel CCDs and Carl Zeiss Vario-Sonnar T* lenses with a filter diamter of 30mm, which Sony says allows maximum light to penetrate the lens for enhanced picture quality. They support 5.1 Dolby Digital surround sound capture. The DVD304E has a one-megapixel CCD for capturing footage and still images. It features a Sony Memory Stick for still image capture and supports 5.1 Dolby Digital surround sound capture.

The entry-level DVD205E and DVD105E feature Carl Zeiss Vario-Tessar lenses with a 25mm filter diameter. The DVD205E can record 16:9 widescreen footage, while the DVD105E is limited to 4:3.

Sony's latest hard drive-based camcorder, the DCR-SR90E, features a 30GB drive with physical shock absorbers to cushion the unit from impact damage - plus 3G sensors to automatically detect falling motion if you happen to drop the camcorder, and disconnect the HDD write head from the drive to protect from damage. The camcorder has a buffer memory to store captured video if it suffers an impact when recording, which is then written to the hard disk when the drive recovers. The 30GB capacity allows up to seven hours of footage to be captured in the camcorder's highest-quality 9Mbps mode.

The SR90E features a three-megapixel CCD and a Carl Zeiss Vario-Sonnar T* 10x optical zoom lens, plus support for 5.1 Dolby Digital surround sound capture.

The DV and DVD camcorders will ship in February, according to Sony, while the SR-90E will appear in April.