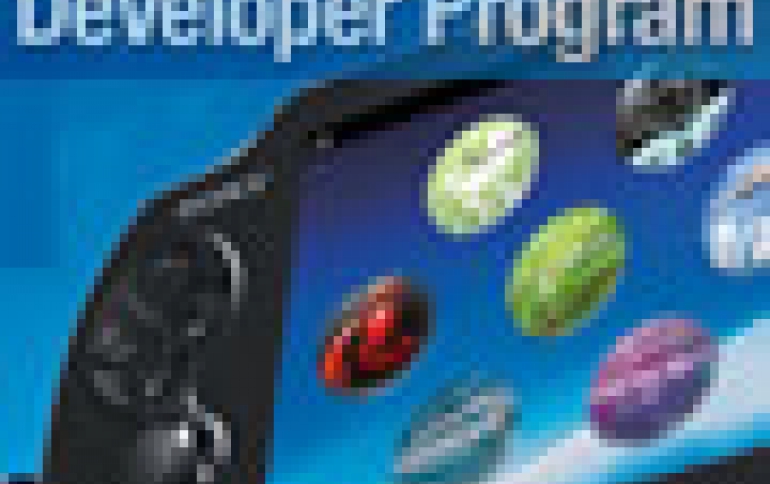 Sony Initiates The PlayStation Mobile Developer Program
Sony's
PlayStation Mobile Developer Program
officially kicked off today and includes the PlayStation Mobile SDK, in an effort to expand the world of PlayStation on open operating system-based devices through PlayStation Mobile. Allowing a wider range of developers to create dedicated content for PlayStation Mobile, the PlayStation Mobile Developer Program becomes available in Japan, United States, Canada, United Kingdom, France, Germany, Italy, Spain, Australia. The forthcoming phased roll out will start from Hong Kong and Taiwan and with more countries and regions to follow. This program enables developers to distribute their content through PlayStation Store on a commercial basis and market their games to millions of gamers with PlayStation Certified devices and PlayStation Vita. The license agreement fee is 7,980 yen ($98) annually.
Sony said that it has received feedback from the developers during the open beta version of the program, which started last April, in order to make the
PlayStation Mobile (previously PlayStation Suite) is Sony's gaming platform for Android-based devices made by outside manufacturers. The Japanese company is trying to woo both hardware makers and game developers to the program - a departure from its traditional console business where it charges developers for the right to make and sell PlayStation software.
All submitted software will be approved by the company, and will only run on devices it has certified. According to Sony's pricing scheme, developers sell their titles "wholesale" to the company, and then Sony sells the titles "retail" to end users.
PlayStation Mobile runs on Sony's Xperia phones, tablets and its Vita handheld. It is also available on a some phones made by Sharp as well as HTC's "One" line of smartphones.
Sony has also signed up Asus to make devices for its platform. official version of PlayStation Mobile SDK more stable.