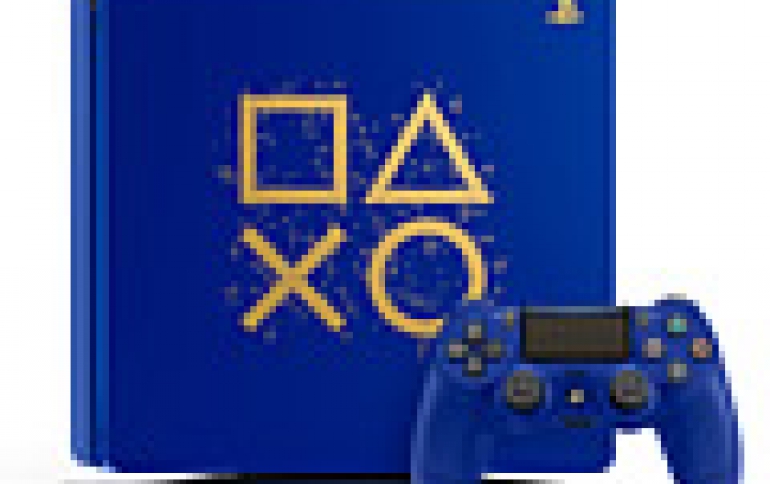 Sony Introduces $300 "Playstation 4 Days Of Play Limited Edition" Unit
If you are up to buying a Playstation 4 gaming console, you may consider the new specially designed "PlayStation 4 Days of Play Limited Edition," coming in June 8, 2018, in conjunction with the global Days of Play sale returning.
This limited edition PS4 comes in a dark blue color, with the iconic PlayStation shapes designed in gold. DUALSHOCK 4 wireless controller included in the bundle comes in the same blue color with subtle gold shapes printed on the touchpad.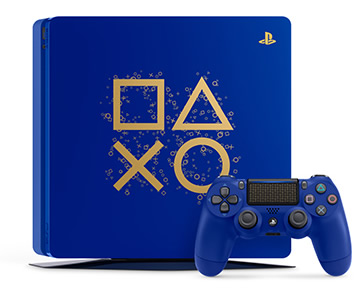 The offer is valid from June 8 to June 18, 2018:
Japan
USA and Canada
Europe, Australia and New Zealand
MSRP
26,980 yen
(excl. tax)
$299 USD
(excl. tax)

€299 (incl. tax)

The price in Europe will be €329 after June 18, 2018

Storage Size
(Hard disk drive)
500GB
1TB
500GB
Main items bundled
"It is great to see Days of Play returning in 2018. For us it's all about thanking the fans - making sure they get the chance to play the latest blockbusters or enjoy completely new or enhanced experiences on PlayStation" said Jim Ryan, Deputy President and Head of Global Sales & Marketing, SIE. "This year even more PlayStation products will be offered at a great value by select retailers, along with launching a Limited Edition PS4, designed especially for Days of Play. It's the passionate community which makes PlayStation the best place to play and Days of Play is our way of helping people discover new experiences and play more."
Sony's annual Days of Play event also offers a bunch of deals on games and PS4 hardware.
The PlayStation VR bundle will get a price cut, with bundles starting at $199.99. DualShock 4 controllers will drop to $39.99 (from $59.99), and the PlayStation Move motion controllers will go down to $79.99 (from $99.99).
Sony is also offering deals on services and games, knocking off $10 of the $59.99-per-year subscription for PlayStation Plus and putting several PS4 and PSVR games on sale.
So far, the list of deals includes:
God of War: $49.99 USD / $59.99 CDN
Gran Turismo Sport: $19.99 USD / $29.99 CDN
Horizon Zero Dawn: $19.99 USD / $29.99 CDN
MLB The Show 18: $39.99 USD / $49.99 CDN
Shadow of the Colossus: $19.99 USD / $29.99 CDN
Bravo Team (PS VR): $29.99 USD / $39.99 CDN
Farpoint (PS VR): $14.99 USD/ $19.99 CDN
The Inpatient (PS VR): $14.99 USD / $19.99 CDN