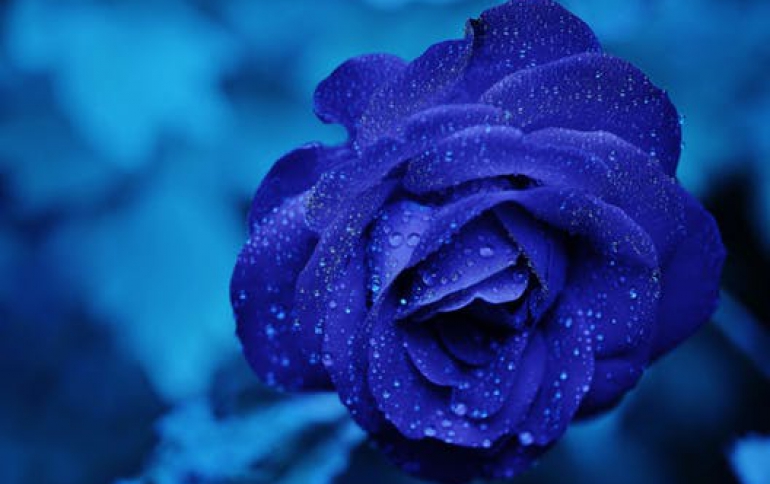 Sony Jingles All the Way With New PlayStation Move Holiday Titles
Sony Computer Entertainment America LLC (SCEA) today announced the North American release of the latest PlayStation Move software lineup, which includes Carnival Island, Medieval Moves: Deadmund's Quest, EyePet & Friends, and LittleBigPlanet 2: Special Edition. Available exclusively for the PlayStation 3 (PS3) computer entertainment system, each title delivers motion-based gaming.

"Now with the price of PS3 starting at $249, combined with a stellar lineup of PlayStation Move games, PlayStation 3 provides more value than ever before, offering an unmatched entertainment experience for consumers of all ages," said Scott A. Steinberg, Vice President, Product Marketing, SCEA.

Recently released hit titles for PS Move include Everybody Dance, the premier social dance game of the year, and both inFAMOUS 2 and inFAMOUS: Festival of Blood, the latest downloadable stand-alone PlayStation Network title.

SCEA is offering a variety of bundles, such as the Sports Champions and Medieval Moves: Deadmund's Quest bundle, which will be accompanied by a PS Move controller and a PlayStation Eye camera for $99 (MSRP), as well as the PS3 Everybody Dance bundle, which includes a 320GB PS3, a PS Move controller and a PlayStation Eye camera for $299 (MSRP).

SCEA Holiday PlayStation Move Titles:

Carnival Island

Carnival Island invites you to take a trip to a carnival and experience the joy of classic family-friendly fun with more than 35 carnival games and attractions. Using the PS Move controller's tracking technology, every toss, roll, throw, spin and slam is translated directly into the game for responsive and fun gameplay. By completing challenges, players can create their own cheering squad consisting of lovable pets throughout their experience. Players can also redeem tickets for amazing prizes, and have fun by interacting with fun house mirrors and upload snapshots of their experiences directly onto the XMB (XrossMediaBar) to send to a PlayStation Network friend. In addition to its single-player mode, Carnival Island features a party mode, which supports up to four players at once, for play with one or two Move motion controllers.

EyePet & Friends

EyePet is back, and this time he's got company: two pets with one enjoyable augmented reality experience right in your living room. EyePet & Friends is a continuation of the EyePet franchise which enables kids and their families to experience the magic of a virtual Pet in the real world. It combines new technologies and gameplay, and takes both camera-based games and the Pet genre to a completely new level. The introduction of the second EyePet allows for all-new interactive activities and mini-games that bring kids and families together. The game also features new modes that encourage kids to express their creativity by fully customizing their EyePets' appearance and play areas.

LittleBigPlanet 2: Special Edition

The LittleBigPlanet 2: Special Edition provides bonus content, including the LittleBigPlanet 2 Move Pack: Rise of the Cakeling, a whole new adventure to Play featuring five new levels and seven mini levels, Disney/Pixar's Toy Story Level Pack with five new levels, two mini-levels, and one Alien costume, Disney/Pixar's Toy Story Costume Pack with Buzz Lightyear, Slinky Dog, Hamm, and Rex costumes for Sackboy, and the full line of costumes (12) from the Cats Costume Pack, Dogs Costume Pack, and Even More Animals Costume Pack. This added PS Move support will provide new tools that let you Play, Create and Share in a whole new way and allow players to Create their own PS Move games for the rest of the LittleBigPlanet community to enjoy. The LittleBigPlanet 2: Special Edition is also available as part of the LittleBigPlanet 2: PS Move Bundle this holiday season, which includes the LittleBigPlanet 2: Special Edition Blu-ray game, one PS Move motion controller, one PS Move navigation controller, and one PlayStation Eye camera, all for the price of $129.99.

Medieval Moves: Deadmund's Quest

From the same team that brought you Sports Champions, Medieval Moves: Deadmund's Quest combines sword fighting, archery and throwing stars in a playful action-adventure. Medieval Moves: Deadmund's Quest has a story mode, split screen, and online multiplayer all specifically designed for the PS Move.