Sony To Release More Mobile Phone Games In 2017, Announces Project Field Controller
Sony plans to release six smartphone games in the financial year starting April and unveiled Project Field, a controller designed to interact with cards, figures to control games, in the hope of replicating the success of Nintendo's Pokemon GO.
The upcoming titles will free up some of Sony's popular gaming franchises, such as Everybody's Golf, from PlayStation consoles to Apple's iOS and Google's Android mobile platforms, Sony said.
Sony revealed on Wednesday a total of 11 mobile gaming titles it is working on, including those to be released next year. The titles include PaRappa the Rapper and Arc The Lad. They will be available initially in Japan and eventually in other Asian countries. An overseas release date was not disclosed.
The announcement comes about a week before Nintendo debuts its game franchise Super Mario Bros on Apple's iPhone.
Sony also unveiled Project Field, a lightweight device that connects to real-world objects so they can be used for controlling games on smartphones and tablets.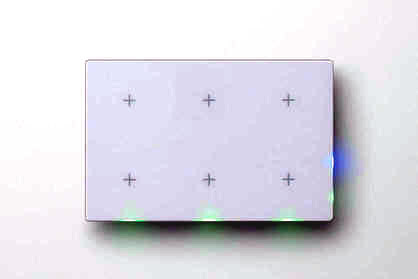 "We believe this is a brand new platform that will allow for a playing style that has not existed up until now," Kazuyuki Sakamoto, who is developing Project Field at Sony, said at a press conference in Tokyo announcing the new hardware. "To sum up the concept in a few words, we want to add a digital spice to the experience of touching an analog thing."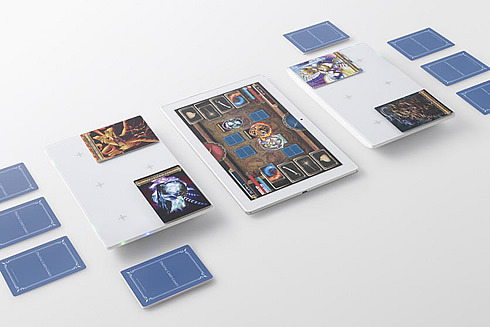 The company is showing off dedicated smart pads that pair with a phone or tablet to bring card games to life. The device can read signals from electronic chips embedded in objects such as cards or even figurines to detect a user's actions, and then relay the commands to smartphones and tablets through a wireless Bluetooth connection. Sakamoto said he's "open" to the possibility of connecting the controller to other devices other than phones, such as PlayStation consoles or TVs.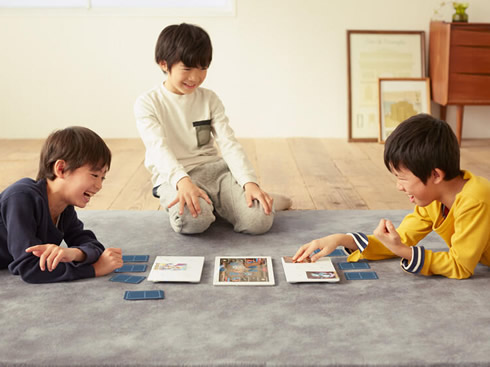 Nintendo introduced a similar concept in 2014 called Amiibo, which allows players to use plastic figures to interact with games for its Wii U console.
Sony will partner with developers including LEVEL-5 Inc. and Bandai Namco Holdings Inc. to release titles that support the new hardware. The only game announced on Wednesday was Yokai Watch, a ghost-fighting title popular on Nintendo?s handheld systems.
Sakamoto did not disclose when Project Field will be released, saying it will happen once games for the device are ready. While Project Field is only slated for release in Japan, the worldwide appeal of Skylanders and Amiibo means an international release doesn't seem impossible.
Sony's largest source of revenue and profit is its gaming division. In October, the division released a virtual reality headset and last month an upgraded version of the PlayStation 4 console, which has outsold Microsoft's Xbox One by about two to one, and Nintendo's Wii U by more than three to one.
Strong PS4 sales
Sony also said on Wednesday sales of its PlayStation 4 video game console had exceeded 50 million units as of Dec 6 helped by strong demand during the year-end holiday season.
Sony said the PS4 enjoyed the best ever Black Friday week in the history of PlayStation. This includes the sales of PlayStation 4 Pro (PS4 Pro), which launched last month.
PS4 software sales also remain strong, with more than 369.6 million copies sold in retail stores globally and through digital downloads on PlayStation Store as of December 4, 2016, according to Sony.