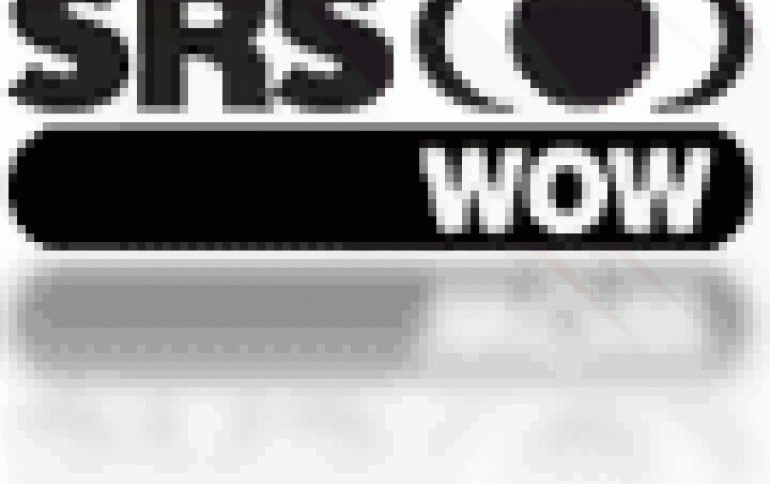 SRS iWOW Plug-in to enhance iTunes experience
The iWOW software brings Mac users a richer audio experience when they listen to music, movies, videos and podcasts on iTunes. SRS Labs today announced the availability of a new consumer software product, the SRS iWOW plug-in designed specifically for the iTunes platform.
SRS iWOW was designed recognizing audio has become more important to consumers as many people use their Mac for entertainment both at home and on the road. The iWOW was created using several patented SRS Labs audio technologies to provide immersive, three-dimensional audio playing over headphones, desktop, laptop or monitor speakers. This audio enhancement software delivers fully immersive stereo with cleaner sound, deeper bass and the ability for each user to personalize their acoustic preferences.
Users of the SRS iWOW plug-in can customize their audio experience with the option to select the preferred SRS Labs patented technology based upon an array of music presets in the toolbox (i.e. rock, classical, jazz, blues, country etc.). With a center control feature, users viewing a video or listening to music will be able to perfect the balance of sound by using a virtual "zoom" lens to dynamically extract and position the dialog in the foreground or background of the stereo mix. Coupled with these features is a sleek spectrometer interface design that displays energizing sonic-like pulses when playing content.
Additional features of the SRS iWOW include restoration and clarity of the vocals and high-frequency instruments that otherwise sound "muffled" because of data loss caused by compression in audio formats. The iWOW also widens the optimal listening area by expanding the audio field in both the horizontal and vertical planes and uses a psychoacoustic technology to make the ear perceive maximum bass without distorting or overdriving computer speakers and headphones.
The SRS iWOW plug-in comes with a free trial period and is available at
www.srslabs.com/iwow
and other leading download websites. After the trial, the software cost is $19.99.