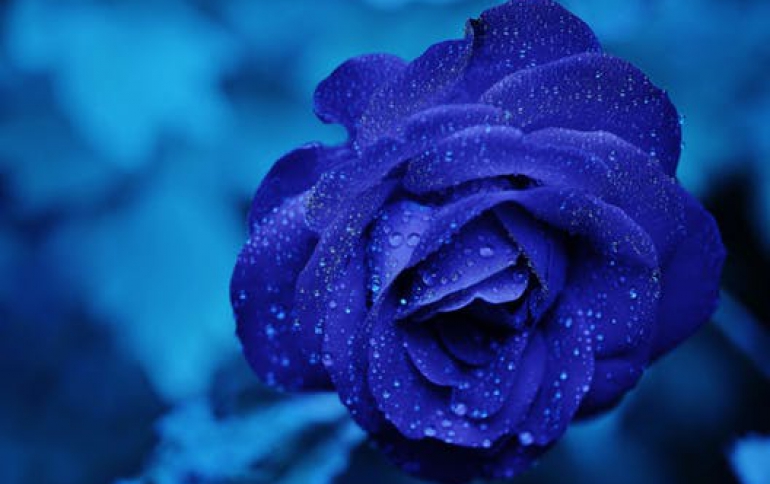 TDK New GBDisk RA6 Series of Silicon Disks Features Defective Block Management
TDK announced the development and release of the GBDisk RA6 series of silicon disk modules with a maximum storage capacity of 8 GBytes. Production is scheduled to begin in April 2007. Since NAND Flash memories do not use motors or other moving components, they offer excellent shock resistance and low power consumption compared to HDDs.
The NAND Flash memory controller, a necessity for silicon disks, is the GBDriver RA6, a controller IC developed by TDK that has an established track record in industrial applications. This enables a high level of distributed processing when writing data to the memory and maximum effective use of each Flash memory recording block, enhancing reliability. In addition, the GBDisk RA6 modules are the industry's first silicon disks that are compatible with SMART commands, simplifying management of bad memory blocks and making it possible to forecast the rewritable lifespan so advance warnings can be issued.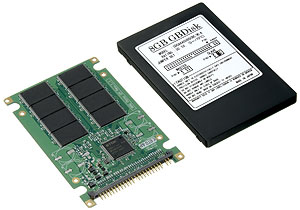 The physical size is approximately the same as a 2.5-inch HDD, and the maximum storage capacity is 8 GBytes. In addition, an HDD interface is embedded, making the transition from HDDs to silicon disks easy. The devices offer outstanding concussion resistance and are guaranteed up to 1,500 G during operation. The main target market is industrial equipment applications.
Recording media for industrial equipment operating systems, file systems, user data, and so on. Recording media for devices that require low power consumption such as mobile PCs and devices that must withstand rigorous environmental conditions (vibration, high altitude, etc.).
Main Features
High-Speed Read/Write
The GBDisk RA6 series supports the Ultra DMA host interface and employs a new Flash memory control format, enabling it to achieve burst-write performance of 23 MBytes/s (equivalent to 150X speed) and host read performance of 24 MBytes/s (equivalent to 160X speed). Optimized write control on the host side provides for write operations at stable transfer rates.
Error Correction and Recovery Functions
The GBDisk RA6 series is equipped with a four-symbol (40 bit)/sector ECC function. ECC functions have been improved with regard to the bit error phenomenon seen when the latest NAND Flash memory is used and an auto-recovery function added to correct errors automatically within the controller when reading data.
Improved Power Interruption Tolerance
The GBDisk RA6 completely prevents collateral errors that results in the corruption of data other than the data being written if power is interrupted when writing data.
Compatible with the Latest Flash Memory
GBDisk RA6 modules support the latest two-plane write Flash memories. They support the Flash memory chips of all Flash memory venders including new market entrants from 128 Mbits to 8 Gbits, addressing a wide range of applications from small capacities for embedded OSs to large capacities for music and video streaming.
TDK plans to start production of the GBDisk RA6 Series in April 2007.