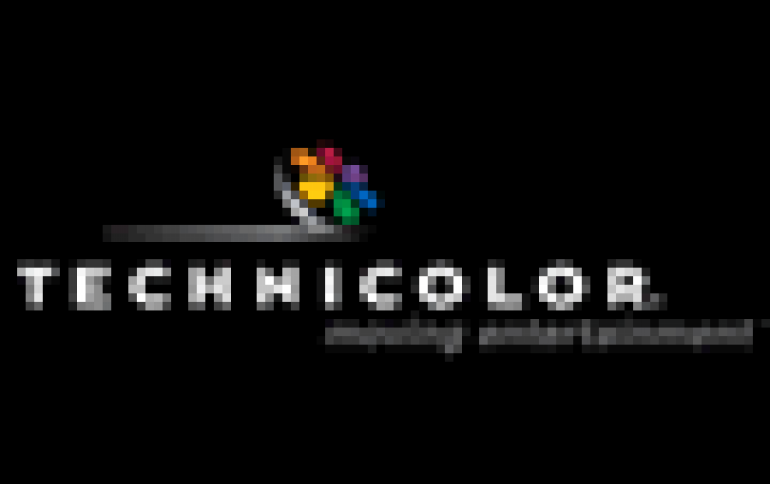 Technicolor New AVC Encoding Application For Next-Generation DVD Compression and Authoring
Technicolor Content Services, part of the Services division of Thomson , announced on Monday the introduction of its new proprietary TIGER AVC encoding system for high-quality compression of high-definition video for use in HD DVD and Blu-ray Disc products. The solution, co-developed by Thomson Corporate Research laboratories and Technicolor, is now being used at Technicolor Content Services - DVD compression and authoring facility in Burbank, Calif.

The new TIGER AVC encoder is a strategic response to client demands for the highest-quality images to support the two new high-definition DVD formats.

"Technicolor is unique in its capability of managing all aspects of HD DVD and Blu-ray Disc title production and delivery, from creative design and development of menus and assets, to the encoding, authoring, mastering, replication, packaging, and distribution of finished products," said Chris Carey, chief technology officer for the Services division of Thomson. "In addition, Technicolor is the only company in the industry that has produced discs incorporating BD+ security capabilities, an important consideration for content owners as they formulate and implement their next-generation optical disc strategies."

"As a result of our close partnership with Thomson?s Technology division, Technicolor is providing its clients with unique, industry-leading tools for advanced video encoding based on MPEG4-H.264/AVC technology," Carey added.

Technicolor Home Entertainment Services business, offers next-generation DVD replication and distribution services at its worldwide headquarters in Camarillo, Calif. These capabilities for HD DVD and Blu-ray Disc have been in operation since September, 2005 and early November, 2005, respectively. The company has five HD DVD replication lines, and four Blu-ray Disc replication lines, in place to meet current studio and consumer requirements. In addition, Technicolor Home Entertainment Services has installed dedicated mastering and testing equipment for both of these new formats in its Advanced Media Development Center in Camarillo.