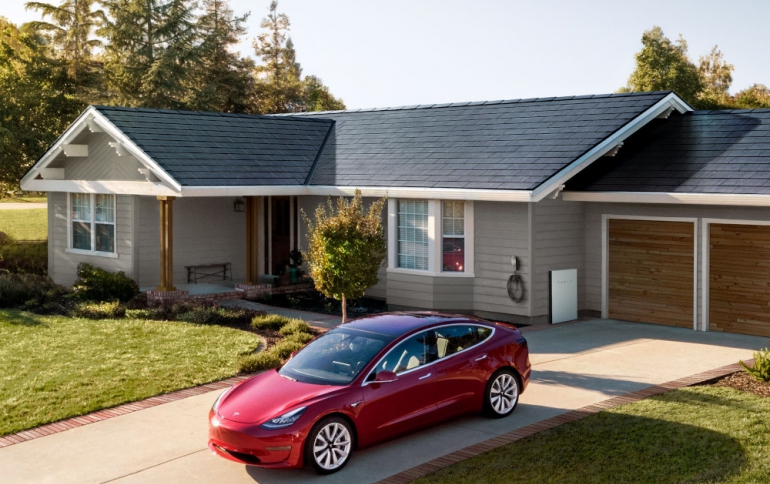 Tesla Solarglass is Starting at $33,950
Tesla is launching Solarglass (Solar Roof V3), a third version of its Solar Roof tiles, which combines solar and non-solar tiles that appear similar to create a beautiful aesthetic with a comparable price of a typical roof + solar panels.
Solar Roof v3 now starts at about $34,000 after incentives for an average home (2,000 ft² roof with 10kW solar.)
Solar Roof consists of durable glass tiles. It is customizable for a variety of different home styles, each engineered so that the photovoltaic cells are invisible. Tesla's Customers can choose which sections of their roof will contain the hidden solar technology while still having the entire roof look the same. These new roofs supply renewable energy to homes, battery storage systems and back into the grid, creating savings for owners. When paired with Powerwall, Tesla's home battery, Solar Roof can power an entire home with 100% renewable energy.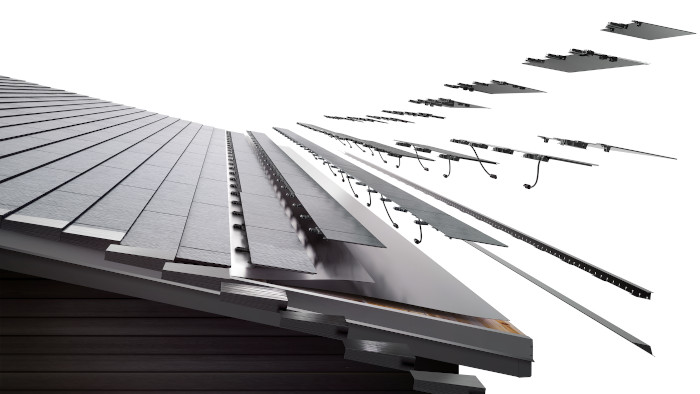 Tesla announced its Solar Roof Tiles in 2017 and had promised to start volume production and installation in 2018. However, the rollout turned out to be much slower and installations have been limited to the homes of some executives and a few customers.
CEO Elon Musk said that they had to make some changes to the product in order to make sure it will last for 30 years and become cheaper.
"With version 3, we managed to achieve a cost less than what the average cost plus retrofit solar panels," said Tesla CEO Elon Musk.
Musk said that Tesla can quickly ramp up to producing 1,000 roofs per week at Tesla's Gigafactory 2 in Buffalo.
He also said that they are focusing on significantly reducing the time required to install the tiles. Musk said that Tesla will also work with third-party installers to certify them for solar roof installations and expect the program to help grow solar adoption.