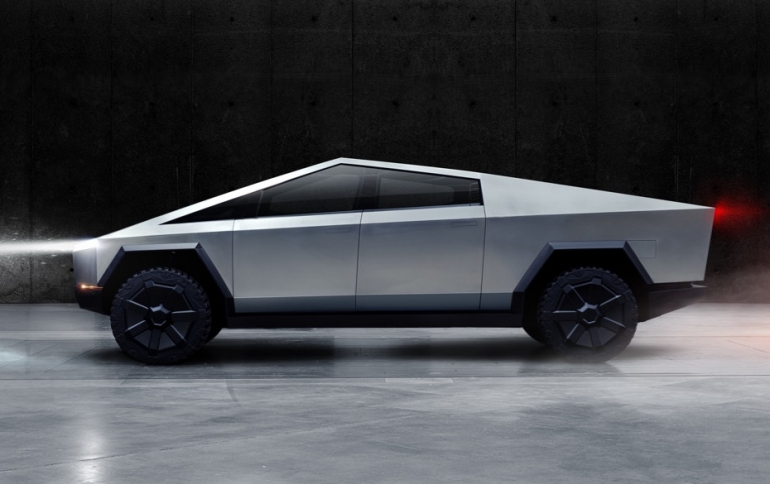 Tesla Unveils its Cybertruck Electric Pickup
Tesla on Thursday unveiled its first electric pickup truck that looked like a futuristic angular armored vehicle in gunmetal gray.
At a launch event in Los Angeles, Tesla Chief Executive Elon Musk said the Cybertruck will have a starting price of $39,900 and production is expected to begin in late 2021.
Other versions will be priced at $49,900 and $69,900 with the most expensive offering a range of more than 500 miles.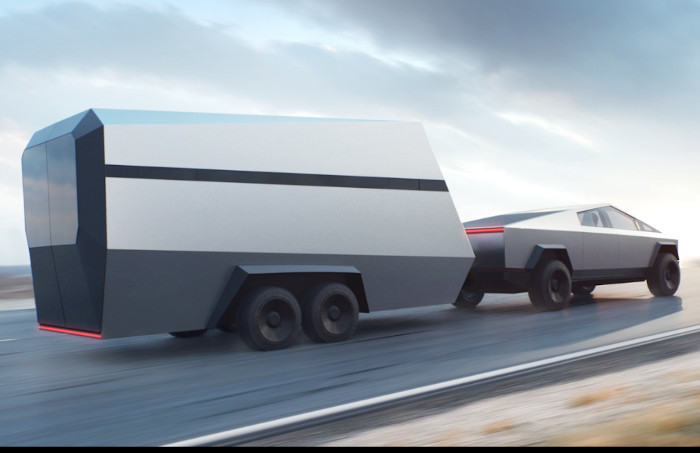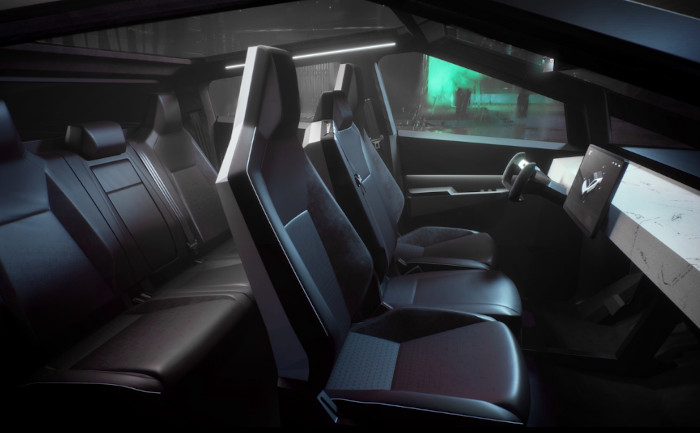 "We need sustainable energy now. If we don't have a pickup truck, we can't solve it. The top 3 selling vehicles in America are pickup trucks. To solve sustainable energy, we have to have a pickup truck," he said.
The truck, which Musk claimed "won't scratch and dent", was described as having windows made from armored glass. But the glass cracked like a spider web when hit with a metal ball during a demonstration. Musk appeared surprised but noted that the glass had not completely broken.
Cybertruck is designed to have the utility of a truck and the performance of a sports car. The vehicle will come in three variants: Single Motor Rear-Wheel Drive, Dual Motor All-Wheel Drive, and Tri Motor All-Wheel Drive.
Vehicle Specs:
Range: 500+ miles
0-60 mph acceleration: <2.9 seconds
Towing capacity: More than 14,000 lbs
Payload: Up to 3,500 lbs
Vault length: 6.5 feet
Storage capacity: 100 cubic feet of exterior, lockable storage including the vault, frunk, and sail pillars.
Suspension: 4" in either direction
Touchscreen size: 17"
Body: Ultra-Hard 30X Cold-Rolled stainless steel. If there was something better, we'd use it.
Seating capacity: Up to six adults
Charging: Can be charged at home, at Destination Charging locations, and with our network of more than 14,000 Superchargers, including on our newest V3 technology, which is helpful for long hauls and towing.
The pickup shifts Tesla more toward trucks and SUVs. The automaker has so far sold mostly Model S and Model 3 sedans, but also offers the Model X SUV and starting next year the Model Y compact SUV.
Ford and GM are gearing up to challenge Tesla more directly with new offerings like the Ford Mustang Mach E electric SUV as well as electric pickups.
Ford aims to sell an electric F-series in late 2021. It also will offer the Mach E next year as part of its plan to invest $11.5 billion by 2022 to electrify its vehicles.
In April, Ford invested $500 million in startup Rivian, which plans to build its own electric pickup beginning in fall 2020.
GM plans to build a family of premium electric pickup trucks and SUVs, with the first pickup due to go on sale in the fall of 2021.