The future of the motoring industry
The motoring industry is one that is currently seeing the most amount of change. As technology advances, there are constantly new modifications you can have on your chosen vehicle.
However, it's no longer just about changes you can make to your cars appendages such as getting unique lionhart tread on your tyres. There are now changes being made to the entire way in which the car runs.
Electric cars and hybrid cars have been on the rise in recent years and look like they could be ready to take over from the traditional fuel driven vehicles. But how do electric and hybrid cars work? And what would an electric car future look like? Let's take a deep dive into electric and hybrid vehicles.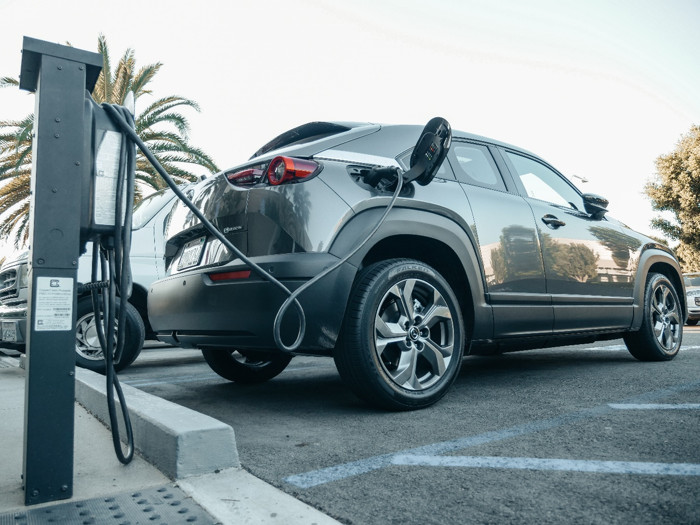 Electric vs hybrid cars
Electric cars are run completely on electricity and have no fuel components at all. Every car has a battery in them but a battery in a fuel driven car is different to the battery in an electric car.
When you charge an electric car, the electricity powers up the battery inside the car. This electricity is what turns the motor inside your car engine. In a traditional fuel powered car, the motor would be turned by the fuel entering the combustion engine and interacting with the air.
You can recharge and electric cars batteries in many different ways. You can charge them at a specific automobile charging point. The time it takes to charge your car will depend on what kind of battery you have, and the speed of the charging point you choose. There might be different charging stations that have different charging options available.
You can also charge your car in your own home using a normal plug point. However, this will generally take longer as there isn't as much power in a home charging socket.
A hybrid car has the best of both worlds. It has a combustion engine that is run by fuel as well as having a battery that can be recharged and used to power the motors.
The main difference with a hybrid car is that the battery inside cannot be charged by an outside power source. So, instead of charging your car by plugging it in, it is recharged when you drive it.
This is done through using the brakes. This is known as regenerative braking and is a very effective way of recharging the batteries. It saves you the time and effort of having to plug in your car overnight or having to find somewhere to charge it.
Is it time to invest in an electric car?
When choosing a new car, it can be difficult to know what to prioritize. This is especially true now that you can add a hybrid or completely electric vehicle into the mix.
Electric or hybrid cars have a lot of benefits, for you and for the environment. With more and more people choosing electric vehicles, it's now becoming easier to charge your car while you're out and about.
The impact it has on your personal carbon footprint is unmatched. There are few ways to improve your personal impact on the environment than switching up how you travel, including what car you use.
The cost of an electric car is typically lower than that of a traditional car. Some of the most efficient electric cars, such as the Tesla and Lucid Air, cost only $500 annually to run (based on 15,000 miles per annum). This makes them a very cost-effective option for people who aren't driving more than 15,000 miles per year.
If you're thinking that a fully electric car might be too much hassle at first, why not opt for a hybrid instead? That way, you don't have to worry about charging the car and can rely on it recharging itself.
There are many benefits to investing in a car that uses electricity rather than just fuel – do you prefer hybrid or fully electric?