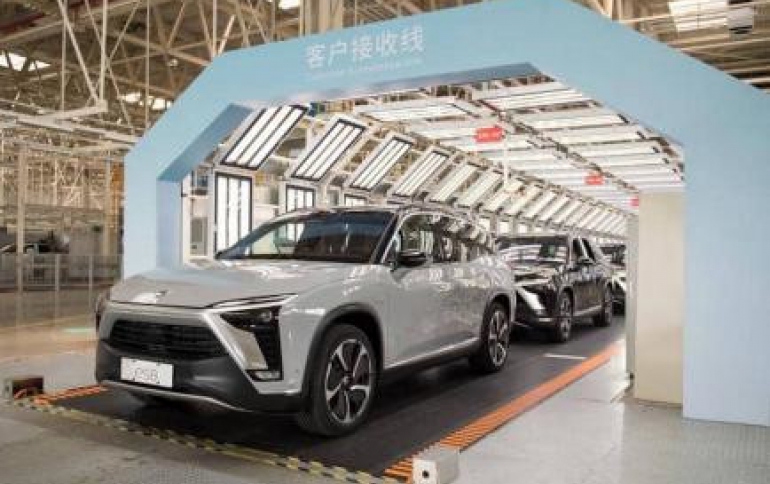 NIO Enters Agreements for Investments in NIO China
Chinese electric car maker NIO Inc. today announced that it entered into definitive agreements for investments in NIO China with a group of investors led by Hefei City Construction and Investment Holding (Group) Co., Ltd., CMG-SDIC Capital Co., Ltd., and Anhui Provincial Emerging Industry Investment Co., Ltd.
Under the definitive agreements, the investors will invest an aggregate of RMB7 billion ($989 million) in cash into NIO (Anhui) Holding Ltd., the legal entity of NIO China. NIO will inject its core businesses and assets in China, including vehicle research and development, supply chain, sales and services and NIO Power, into NIO China.
Further, NIO will invest RMB4.26 billion in cash into NIO China. Upon the completion of the investments, NIO will hold 75.9% of controlling equity interests in NIO China, and the Strategic Investors will collectively hold the remaining 24.1%.
Nio Inc. expects the closing of the investments to take place in the second quarter of 2020, subject to the satisfaction of customary closing conditions.
NIO China will establish its headquarters in the Hefei Economic and Technological Development Area (HETA), where the company's main manufacturing hub is located, for its business operation, research and development, sales and services, supply chain and manufacturing functions.
Nio Chief Executive William Li said the coronavirus epidemic has had an impact on Nio's supply chain and sales in the first quarter this year but said the negative impact had passed.
The company delivered 3,838 vehicles in the first three months this year, and sales and production were recovering in March compared to February.
In February, Nio said it signed framework agreements with the Hefei city government to raise funds in excess of 10 billion yuan.