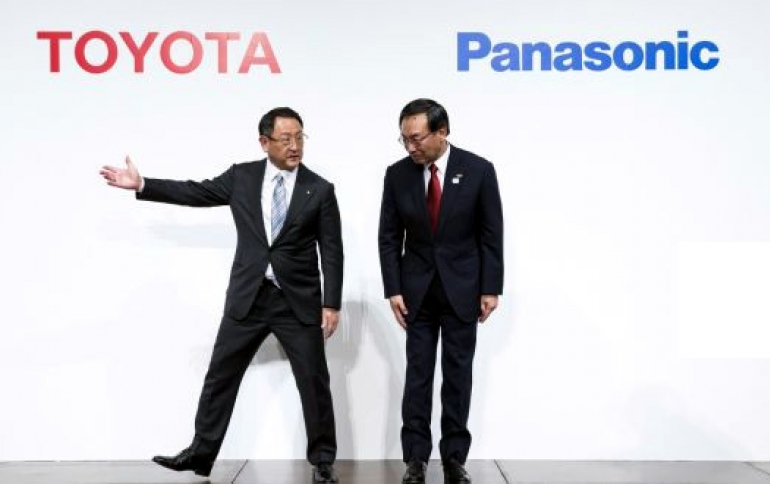 Toyota and Panasonic to Team up On Electric Car Batteries
Toyota Motor and Panasonic plan to set up a joint venture in 2020 to manufacture batteries for electric vehicles, Nikkei reports.
The venture, in which Toyota is to hold a 51% stake with Panasonic owning the rest, will be announced as soon as this week, according to the report. Panasonic will shift five automotive battery production facilities in Japan and China to the new company, though the U.S. plant it operates under a partnership with American automaker Tesla will not be included, the repoprt claims.
The two companies plan to start mass production of batteries with 50 times the capacity of those now used in hybrid vehicles by 2020. The batteries will power EVs made by Mazda Motor, a Toyota partner on electric car technology, as well as Toyota subsidiary Daihatsu Motor and Subaru. Honda Motor also ses Panasonic batteries in hybrid vehicles.
Panasonic and Toyota will also focus on the development of solid-state lithium batteries, which have a high capacity and are safer than existing options.
Panasonic and Toyota have already an agreement on place, under which Panasonic manufactures lithium-ion batteries and solar panels for Toyota's Prius plug-in hybrid.