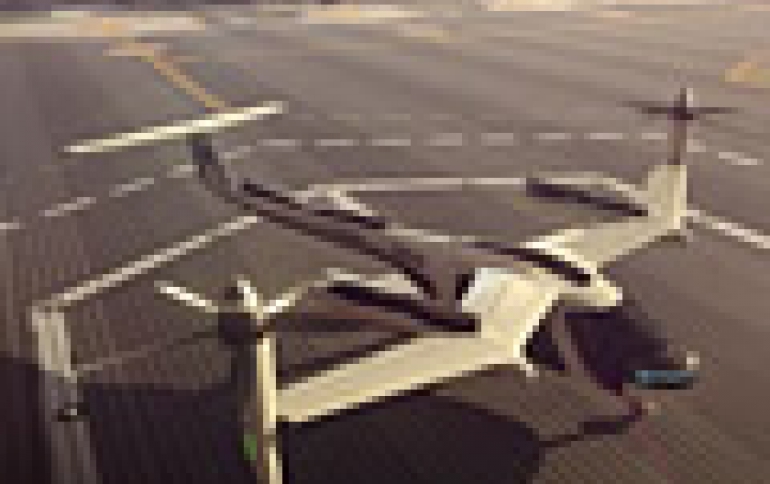 Uber and NASA Plan to Build Flying Taxi
Uber unveiled Wednesday an artist's impression of a futuristic flying vehicle it hopes to start using for demonstration flights in 2020.
The company aims to have its first paying passengers in various cities around the world by 2023, though the plan still faces major hurdles.
The battery-powered aircraft has fixed wings and rotors. Two large rotors used to lift the plane transition during flight into forward-thrusting propellers in newly released designs.It was presented at an international technology conference in Lisbon, Portugal.
The vehicle is intended to soar over traffic congestion, sharply reducing city travel times. Uber hopes it will eventually become a form of mass transport and cost commuters less than using their own car, though initially it will be more expensive than that, Uber's Chief Product Officer Jeff Holden said.
Holden said Uber would begin testing four-passenger, 200-miles-per-hour (322-km-per-hour) flying taxi services across Los Angeles in 2020.
The company also plans to introduce paid, intra-city flying taxi services from 2023 and is working closely with aviation regulators in the United States and Europe to win regulatory approvals toward that end.
The scheme still faces plenty of challenges, including certification of the new vehicle by authorities, pilot training and conceiving urban air traffic management systems that prevent collisions.
Holden said that Uber is joining NASA's project to expand air traffic systems.
According to the ambitious plan, Uber is putting some of its own money into the project, developing software, while other investors are also involved.