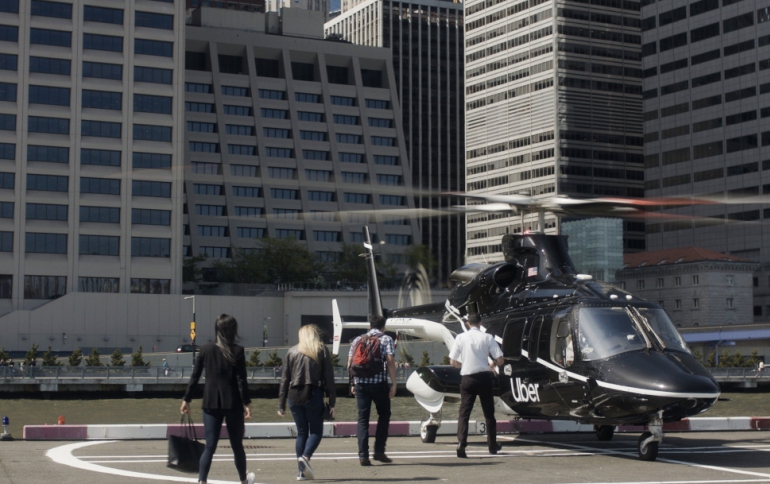 Uber Copters Now Available to All Users in NY
Uber is making its helicopter urban aviation service to everyone in New York.
The company announced its Uber Copter offer on Thursday, saying flights to and from Lower Manhattan will become available to all Uber users on Oct. 7. Uber made the feature available to its premium members in June.
The service is available Monday through Friday during afternoon rush hours for trips between lower Manhattan and JFK International Airport. If your journey is starting or ending within our designated zone, you'll see Copter as an option in your Uber app. The designated zone includes all of Manhattan south of Houston Street and select areas with access to the West Side Highway.
The eight-minute flight will cost between $200 and $225 per person and include ground transportation on either side of the trip. Passengers can bring along a small suitcase and have to watch a safety video before takeoff.
Uber's competitor Blade offers a $195 trip to JFK from Manhattan. Those services do not offer ground transportation to the final destination, however.
Uber might gradually expand the Manhattan pick-up zone.
The company hopes its NYC Copter project will pave the way for Uber Air, a taxi service that transports passengers in electric "vertical take-off and landing" aircraft. Uber partnered with aircraft manufacturers Boeing, Bell Helicopter, Embraer SA, Mooney International Corp, Pipistrel and Karem Aircraft Inc to develop the vehicles, which are currently only available as a prototype.
The company plans to launch commercial electric airborne services in Los Angeles, Dallas and Australia's Melbourne in 2023, with users hailing flights from the top of designated buildings.