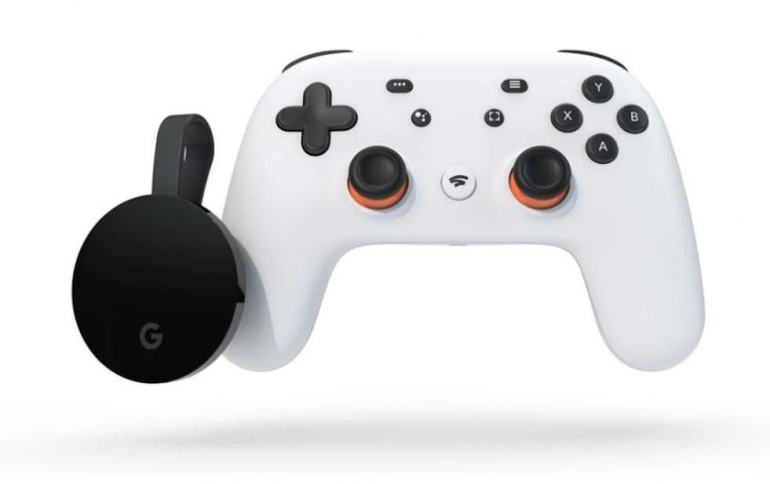 Verizon Teams up With Google to Offer Stadia
Starting January 29, new Fios Gigabit internet customers will get a Stadia Premiere Edition on Verizon.
Stadia Premiere Edition includes a controller, a free three-month Stadia Pro subscription for access to games in up to 4k/60fps, and a Google Chromecast Ultra to enjoy games on your existing TV.
Stadia lets you play on all the different screens you use in your life. With Stadia, you can instantly play games over Verizon Fios or anywhere you have Wi-Fi. Stadia works on hardware you and your friends already own, including your TV, laptop, desktop, and select tablets and phones.
Stadia Pro is Stadia's premium subscription service. it offers up to 4K resolution and 5.1 surround sound on TVs, free access to select games, and discounts on game purchases.
Of course, gameplay experience and features (including 4K, HDR, 60 FPS, and 5.1 surround sound) are service-, network-, device-, and game-dependent, and may not be available for all games in all areas. 4K-capable HDTV and high-speed broadband internet connection required to play in 4K. 4K, HDR, and 5.1 surround sound only available to Stadia Pro subscribers. Non-subscribers may experience up to 1080p and 60 FPS.
Chromecast Ultra requires a TV with an HDMI port, a Wi-Fi network, and a compatible (Android or iOS) mobile device. Stadia Controller requires a Wi-Fi network and a mobile device running Android 6.0, Marshmallow or later, or iOS 11 or later.
Fios Gigabit packages start at $79.99 per month. New Mix & Match on Fios subscribers who choose Gigabit get a new Fios Home Router featuring WiFi 6 technology included. From there, you can choose a TV package based on the channels you love, or stick with your favorite streaming service, like YouTube TV, offered free for the first month.