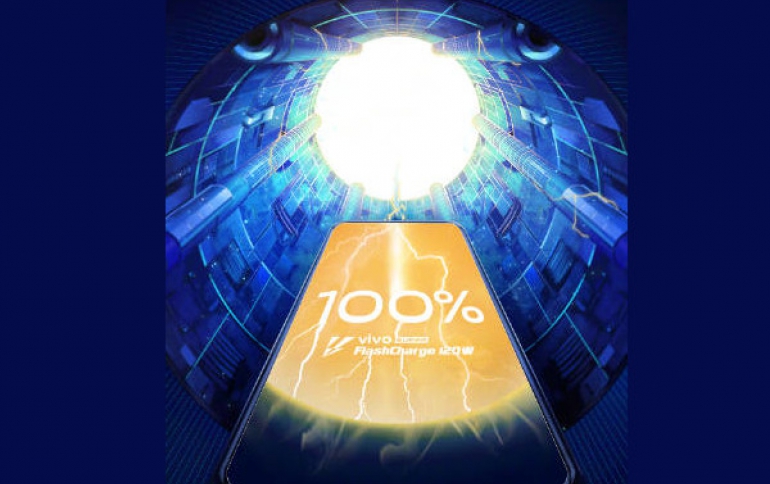 Vivo Says New Super FlashCharge Tech Charges a 4,000mAh Battery 13 Minutes
Vivo announced its 120W ultra-fast flash charging technology for smartphones, claiming it can get a 4,000mAh battery fully charged in just 13 minutes.
A Vivo product manager posted a video to Weibo demonstrating a phone charging from around 10 to 14 percent in the space of about 16 seconds. In theory, 120W of charging power could charge a 4000 mAh mobile phone to its 50% capacity in 5 minutess.
Vivo's current fast charging technology is the 44W charging found in the company's iQOO gaming phone, which had a 4,000mAh battery that reached full capacity in 45 minutes.
Vivo could showcase its new charging technology at MWC2019 that will be held in Shangai on June 26. Ultra-fast charging typically generates a lot of heat, which makes it hard to fit within the thermal constraints of a smartphone.
The company has already confirmed that it will have on display its Vivo 5G smartphone at the event.