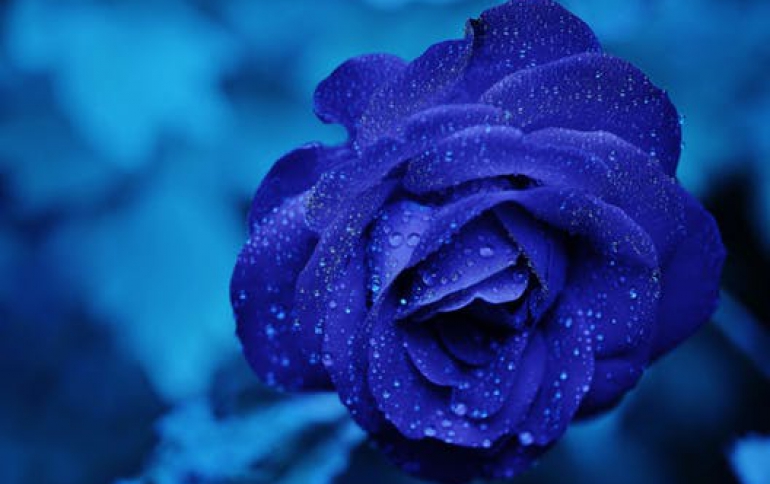 VIZIO Releases New SmartCast E-Series Ultra HD Home Theater Display
VIZIO announced today its VIZIO SmartCast E-Series Home Theater Display collection, which joins the brand's smart entertainment ecosystem of displays, sound bars and speakers With Google Cast built-in, the E-Series collection is a blend of VIZIO SmartCast App-enabled smart features and Ultra HD, offered in Home Theater Display models ranging from 43" - 70" class sizes. The line-up also includes HDTVs available from 32" - 55" class screen sizes.
The VIZIO SmartCast E-Series collection is rolling out now and starts at an MSRP of $469.99 for the 43" Ultra HD class size.
Available for download, the new VIZIO SmartCast app transforms iOS or Android mobile devices into a touchscreen remote that can control any VIZIO SmartCast device in the home. The app offers aggregation of content. Users can search and browse content by genre across multiple apps at once, then select the app or source to play the content. On-screen navigation is also simplified. VIZIO SmartCast app users have easy access to all menus and playback controls right from their mobile screen. The E-Series collection also ships with a standard IR remote control.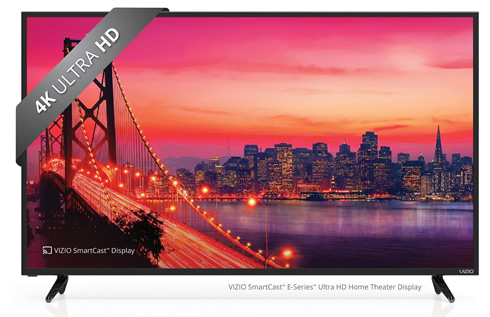 While the HDTV 32" - 55" class sizes offer HD picture performance, the 43" - 70" Ultra HD models offer four times the pixel resolution of 1080p Full HD. The dsplays feature full-Array LED backlighting and up to 12 Active LED Zones that dynamically adjust to on-screen content.
Clear Action 240 technology and 120Hz Effective Refresh Rate achieved with backlight scanning ensures action-packed scenes are consistently smooth. For content not produced in 4K, VIZIO's Spatial Scaling Engine and VM50 Ultra HD Engine upscales content to Ultra HD resolution.
As with all VIZIO SmartCast 4K Ultra HD displays, E-Series Ultra HD Home Theater Display models are tuner-free. E-Series HD models have a tuner built in, while E-Series UHD models come with an HDMI cable.

VIZIO SmartCast 32" E-Series HDTV (E32-D1) - MSRP $229.99
VIZIO SmartCast 40" E-Series HDTV (E40-D0) - MSRP $299.99
VIZIO SmartCast 43" E-Series HDTV (E43-D2) - MSRP $369.99
VIZIO SmartCast 43" E-Series Ultra HD Home Theater Display (E43u-D2) - MSRP $469.99
VIZIO SmartCast 48" E-Series HDTV (E48-D0) - MSRP $399.99
VIZIO SmartCast 48" E-Series Ultra HD Home Theater Display (E48u-D0) - MSRP $549.99
VIZIO SmartCast 50" E-Series HDTV (E50-D1) - MSRP $469.99
VIZIO SmartCast 50" E-Series Ultra HD Home Theater Display (E50u-D2) - MSRP $599.99
VIZIO SmartCast 55" E-Series HDTV (E55-D0) - MSRP $569.99
VIZIO SmartCast 55" E-Series Ultra HD Home Theater Display (E55u-D0) - MSRP $699.99
VIZIO SmartCast 60" E-Series Ultra HD Home Theater Display (E60u-D3) - MSRP $969.99
VIZIO SmartCast 65" E-Series Ultra HD Home Theater Display (E65u-D3) - MSRP $1,099.99
VIZIO SmartCast 70" E-Series Ultra HD Home Theater Display (E70u-D3) - MSRP $1,699.99