Waymo Brings Self-driving Technology to Trucks
Waymo is turning its attention to self-driving trucks, and starting next week, the company will launch a pilot in Atlanta where its self-driving trucks will carry cargo bound for Google's data centers.
Over the past year, the company has been conducting road tests of self-driving trucks in California and Arizona. The company claims its software is learning to drive big rigs in much the same way a human driver would after years of driving passenger cars. The principles are the same, but things like braking, turning, and blind spots are different with a fully-loaded truck and trailer.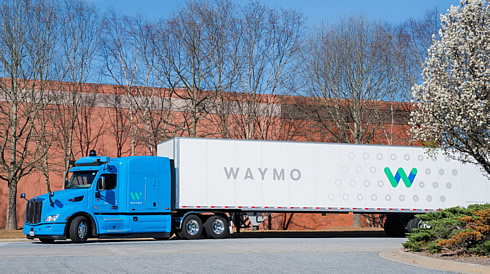 Atlanta is one of the biggest logistics hubs in the country, making it a natural home for Google's logistical operations and good environment for Waymo's next phase of testing Waymo's self-driving trucks.
"This pilot, in partnership with Google's logistics team, will let us further develop our technology and integrate it into the operations of shippers and carriers, with their network of factories, distribution centers, ports and terminals," Waymo said. "As our self-driving trucks hit the highways in the region, we'll have highly-trained drivers in the cabs to monitor systems and take control if needed."
Waymo's self-driving trucks use the same suite of custom-built sensors that power our self-driving minivan. They benefit from the same self-driving software that has enabled Waymo's cars to go fully driverless in Arizona.