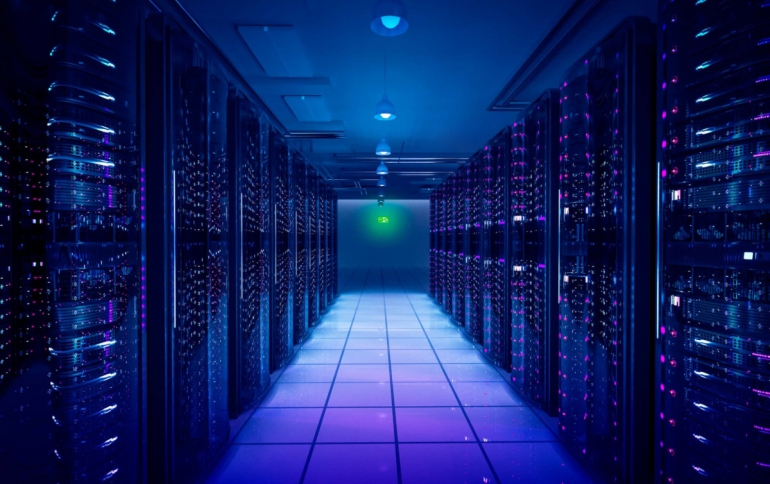 WD Looks at the Zettabyte Age With More SMR HDDs, SSDs, Zoned Namespaces and Zoned Storage
As we are entering the zettabyte age, Western Digital is working on the elements that will architect future data centers, focusing on Shingled Magnetic Recording and Zoned Namespaces (ZNS) tecnologies.
IDC is expecting 103 zettabytes of data to be generated worldwide by 2023. With the proliferation of IoT devices, 5G-enabled technologies, and the massive growth of video, we're just scratching the surface regarding how companies will be storing and extracting value from data.
WD sees the need to disaggregate compute, storage, and network to leverage each component in the most efficient and optimal way. Disaggregation is the only way to deal with the volume, velocity, and variety of the data coming down the pike in this zettabyte age.
Data infrastructure will also need to be purpose-built, with new solutions focused on delivering the perfect balance of performance, density, and cost in the zettabyte world.
In addition, hardware and software need to interact together, and the full stack should be considered in order to design hardware and software to holistically maximize performance and functionality.
WD has been working with the open source and Linux communities to contribute to the core technologies of SMR (Shingled Magnetic Recording). By overlaying tracks on a disk, a roughly 20% increase can be achieved in terms of capacity. This requires data to be written sequentially so that it will not alter an underlying write track.
For many hyperscalers, sequential writing is a good fit due to the write once/read many nature of large-scale workloads like video streaming. But the ramp-up for those to deploy SMR requires rearchitecting the host end of things—modifying the operating system to stage writes sequentially or even enabling the application to be aware of the sequential write model.
Rearchitecting can require some effort initially, but the density and cost benefits are substantial and demonstrate all the advantages of purpose-built hardware and software-aware constructs. WD's Martin Finks says tha tthe company's customers are already deploying SMR technology, and the company expects that 50% of the HDD exabytes it ships will be on SMR by 2023.
It may sound strange to bring SMR HDDs and SSDs into comparison. However, WD is seeing a companion technology to the SMR/HDD space called Zoned Namespaces (ZNS), based on the NVMe standard and the initial work done on Open-Channel SSDs.
NAND-based media can handle only a certain number of writes and, as a result, it has to be managed. The Flash Translation Layer (FTL) intelligently deals with everything from cache to performance, wear leveling, garbage collection, etc. However, at the zettabyte scale, device level management brings indirection between the host and the actual media and impacts throughput, latency, and cost.
"In an era where we want to control these elements and maximize efficiencies, we have to look at moving this management from the device level to the host—exactly how SMR is approached," Finks says.
ZNS divides the flash media into zones, where each zone is an isolated namespace. Cloud providers can, for example, separate workloads or data types to different zones so that usage patterns are predictable among multiple users. Yet, more importantly, like the SMR construct, data is written through a zone in a sequential manner. Suddenly, you don't need all that media management. This has some astounding implications:
Reduced TCO due to minimal DRAM requirement per SSD
Additional savings due to decreased need for over provisioning of NAND media
Better drive endurance by reducing write amplification
Dramatically reduced latency
Significantly improved throughput
Zoned Storage — A Unified Platform Supporting SMR and ZNS Technologies
As part of our Zoned Storage Initiative, WD has been been working with the community to establish ZNS as an open standard that can use the same interface and API as SMR. This important step allows tyhe company's customers to adopt a single interface that can communicate with the entire storage layer. Data center architects can now make the transition to zettascale architectures more easily as applications don't have to change regardless of the storage environment they choose.
Zoned Storage provides an opportunity to reach a new balance between performance, latency, and cost using disaggregated, purpose-built, and intelligent architectures. Finks says that Western Digital is in a position to support this approach on both sides of the SMR/HDD and ZNS/SSD technology equation, and the company maintains and tracks the Linux kernel work with the open source community to facilitate the adoption of Zoned Storage for the zettabyte age.