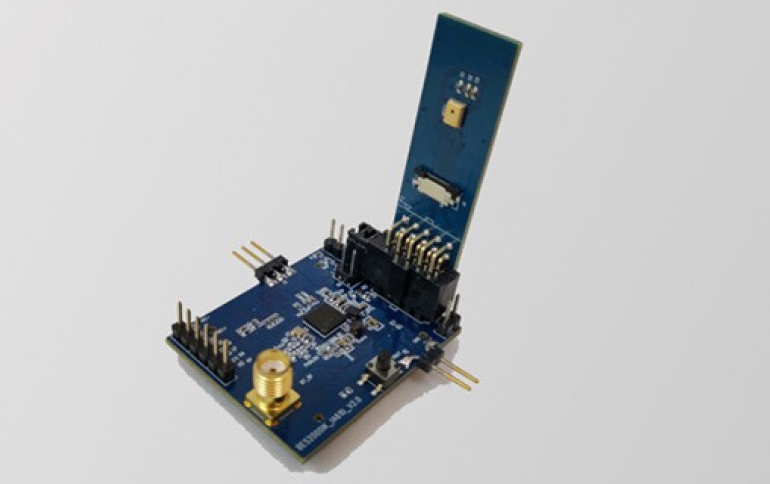 Knowles Unveils First Development Kit for Wake-on-Voice Alexa Headsets
Knowles Corp, a supplier of microphones to Apple's iPhone and many other smart devices, on Tuesday released a new chip that will allow battery-powered wireless headphones to respond to Amazon's Alexa voice assistant by saying the assistant's name.
The new hands-free reference solution will enable OEMs and ODMs to build headphones, headsets and wireless earbuds that allow users to talk directly to Alexa. The Knowles AISonic SmartMic Headset Development Kit for the Alexa Voice Service (AVS) brings users natural access to the service's capabilities by simply saying the "Alexa" wake word. This means customers can play music, place calls, access skills, and more – hands-free. The solution is fully compliant with the Alexa Mobile Accessory (AMA) protocol for Bluetooth accessories, and enables very low power which is necessary for wake-on-voice functionality in a small battery operated device.
This Development Kit includes the Knowles AISonic IA611 SmartMic, which integrates a low power audio edge processor inside a tiny microphone. All wake-word detection, identification of the voice wake word and local voice command processing is performed in the SmartMic and interfaces to the Bestechnic BES2000i Bluetooth System-on-Chip, which controls overall headset functionality and provides Bluetooth and BLE connectivity. Retune DSP VoiceSpot technology provides the voice trigger and commands in the SmartMic Development Kit platform.
Knowles' AISonic solution is processed at the edge, designed to recognize the Alexa wake word and deliver speech requests for processing in these noisy, real-world environments without deteriorating the device's battery life.
Bluetooth headsets built with the SmartMic Development Kit connect directly to the Alexa Voice Service (AVS) via the Alexa app for Android and iOS. End users who install the Alexa app can access Alexa features, including music playback, smart home control, calendar management, access to tens of thousands of Alexa skills, and more – hands-free. Users will be able to simply ask "Alexa, what time is it in Singapore?" without lifting a finger. When listening to music the user can naturally increase volume, change songs, or pause the music, all using just their voice. When a phone call is received during music playback, the music is muted, and the user can "Answer" or "Ignore" the call, which is managed locally through the phone.
Knowles AISonic SmartMic Headset Development Kit for Amazon AVS is available to order directly from Knowles.
Apple's $160 AirPods wireless earbuds made their debut in 2016, but the company did not introduce the ability to wake its voice assistant by saying "Hey, Siri" until March, when the second generation of the device was released.
Samsung in April introduced a limited set of voice commands for its Galaxy Buds and its Bixby voice assistant. Headphones using Google's Assistant still do not have the capability.
Bose plans to release headphones later this month with voice-activated Alexa.