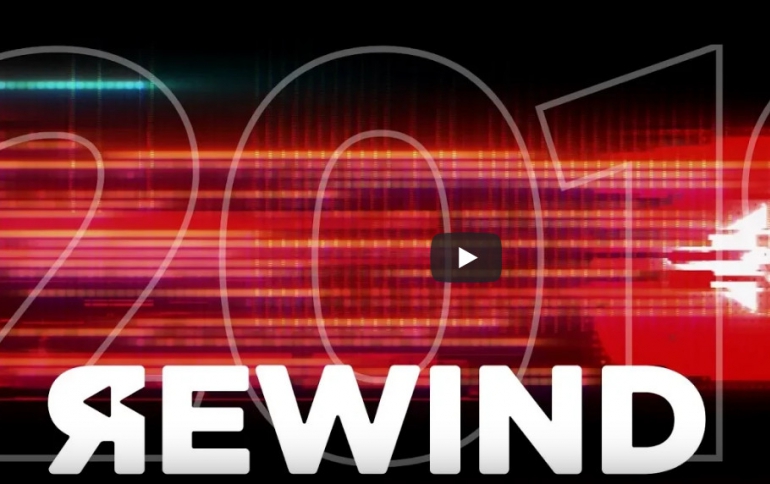 What You Liked on Youtube in 2019
In 2019, Youtube viewers joined forces to set a record for the most liked video on YouTube, and Google's video service has gathered the moments that defined the past twelve months in pop culture.
Youtube's Rewind 2019 video compiles the top videos and creators that Youtube users liked and watched the most around the world, from the biggest games to must-watch beauty palettes and breakout stars.
Youtube also announced the annual lists of top trending videos and top music videos. 2019 saw creators transform into mainstream celebrities with genre-defying influence: James Charles and Tati's back-and-forth transcended the beauty community; Shane Dawson continued to find success with his longform docuseries format and foray into the makeup world; and MrBeast's ultra-charitable challenge videos united viewers across the internet. Also on this year's top trending list: A long-requested episode of Hot Ones, a meme-making moment from Soulja Boy, a conversation-starting short film, SNL's most-watched sketch of 2019, an underdog victory in the ring, and an informational video on why spiders and bees are actually our friends. Collectively, these 10 videos were watched 305 million times and for around 50 million hours. The channels behind them total more than 110 million subscribers.
Top Trending Videos in the U.S.
James Charles - No More Lies
First We Feast - Gordon Ramsay Savagely Critiques Spicy Wings | Hot Ones
shane - Investigating Conspiracies with Shane Dawson
MrBeast - I Bought Everything In A Store - Challenge
Gillette - We Believe: The Best Men Can Be | Gillette (Short Film)
DAZN USA - HIGHLIGHTS | Anthony Joshua vs. Andy Ruiz Jr.
jeffreestar - Kylie Skin Review with Shane Dawson
Breakfast Club Power 105.1 FM - Soulja Boy Drags Tyga, Drake, Kanye West & Reclaims The Best Comeback Of 2018
Saturday Night Live - R. Kelly Interview Cold Open - SNL
TheOdd1sOut - The Spiders and the Bees
In music, Lil Nas X emerged from obscurity to take the top spot, and powerhouse female artists (Ariana Grande, Billie Eilish) continued to transform the sound of pop.
Top Music Videos in the U.S.
Lil Nas X - Old Town Road (feat. Billy Ray Cyrus) [Remix]
Dababy - Suge (Yea Yea) Official Music Video
Yo Gotti ft. Lil Baby - Put a Date On It (Official Video)
Polo G Feat. Lil Tjay - Pop Out By. Ryan Lynch Prod. By JDONTHATRACK & Iceberg
Lil Nas X - Old Town Road (Official Movie) ft. Billy Ray Cyrus Offset - Clout ft. Cardi B (Official Video)
Billie Eilish - bad guy

21 Savage - a lot ft. J. Cole
Ariana Grande - 7 rings
Daddy Yankee & Snow - Con Calma (Official Video)
For a deeper look at the year on YouTube and to see the top videos and trends in many other countries, head to this year's Rewind site.