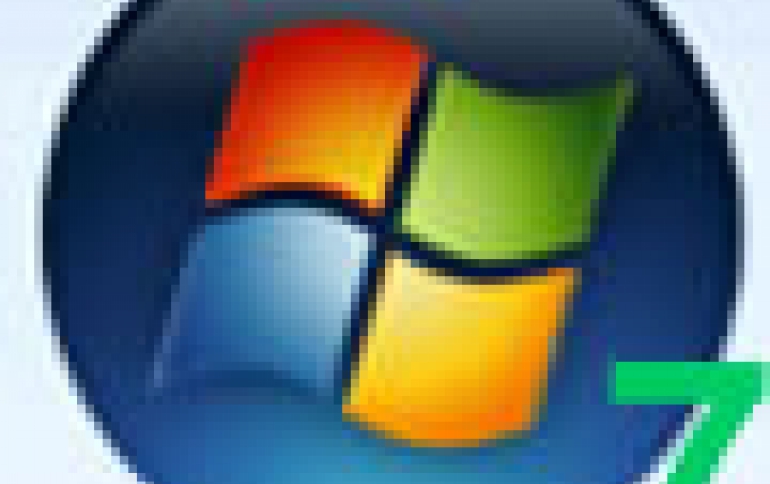 Windows 7 Has Touch Controls
Microsoft plans to give users of the next version of its Windows operating system touch screen controls as one option for controlling the software, its top executives said on Tuesday. Chairman Bill Gates and Chief Executive Steve Ballmer showed off new Windows features based on software it calls "multi-touch" that will be part of Windows 7, the next version of Windows, which Ballmer said was due out in late 2009.
The ability to use touch to give users fingertip control of their screens could help revolutionize how computer desktops and mobile phones are controlled and would be an alternative to existing mice, keyboard and pen-based user controls.
During a joint interview that kicked off the Wall Street Journal's three-day D: All Things Digital conference, an annual gathering of the computer industry elite taking place north of San Diego, Ballmer said touch screen controls was one example of how Microsoft would improve on existing Windows software.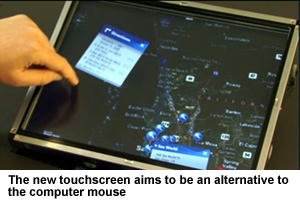 Microsoft is seeking to Apple, which made touch-screen software central to the success of its iPhone mobile device.
After more than a decade of slow development, Gates said new ways of interacting with computers other than keyboards and mice have matured to the point where they are ready to go mainstream.
Gates refered to technologies that gives users the ability to control computers with voice commands, detect and sort different kinds of images and use electronic ink instead of typing for computer input.
Multi-touch software builds on existing capabilities Microsoft has introduced in recent years including
Surface
, for interacting with large tabletop computer displays, TouchWall for mounted screens and Tablet PCs for touch-screen notebooks.
In a demonstration of touch-screen capabilities to be offered in Windows 7, Microsoft showed a new application called "Touchable Paint" that lets a user paint with their fingers, as well as software to organize photos or navigate maps by touch. A Microsoft employee showed possible applications like enlarging and shrinking photos and navigating a map of San Diego by stroking the screen.
A Microsoft blog with a demo can be found
here
Ballmer said that Windows 7 will not have higher requirements on hardware in order to run, compared to Windows Vidta. He also said that the new operating system will also come with changes in the user interface. Windows 7 will be available in both 32-bit and 64-bit versions, while its Kernel is expected to be related to today?s Vista kernel.
Ballmer also acknowledged that Microsoft considered Apple a formidable competitor. But he said the two companies' audiences were vastly different in scale, with Apple supplying around 10 million computers this year versus the roughly 290 million machines which PC makers will sell running Microsoft Windows.