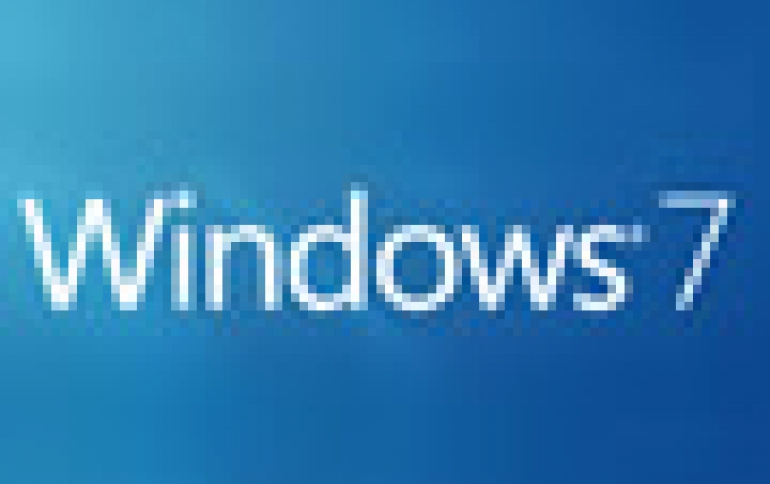 Windows 7 on Track to Hit This Holiday Season
There has been quite a bit of speculation and chatter around the timing of milestones for Windows 7. Microsoft today announced that the Windows 7 RTM will be available in August. Windows 7 ? RTM, or release to manufacturing. RTM is the final stage for the engineering of Windows 7. The final version of Windows 7 is expected to be released in the holiday season.

Bill Veghte, senior vice president of the Windows Business at Microsoft, delivered a keynote speech at the Tech Ed North America 2009 event yesterday. During his speech, Veghte talked about partner support for Windows 7 and gave updated guidance on availability: "With early RC testing and extensive partner feedback we?ve received, Windows 7 is tracking well for holiday availability."

Veghte also added that Windows Server 2008 R2 Release Candidate (RC) is available today and the final product release is scheduled in the same timeframe as Windows 7.

Windows Server 2008 R2 RC includes several new capabilities, such as File Classification Infrastructure (FCI), a built-in solution for file classification and management. In addition, Windows Server 2008 R2 Hyper-V now gives users the ability to scale up to 64 logical processors, delivers improved Web experiences with Internet Information Services (IIS) 7.5, and offers increased hardware utilization and server availability with built-in Live Migration for virtualization technologies. Windows Server 2008 R2 RC is available for immediate download at http://www.microsoft.com/WindowsServer2008R2.

Finally, Microsoft announced that a Community Technology Preview of Microsoft SQL Server 2008 R2 (formerly SQL Server code-named "Kilimanjaro") will be available in the second half of 2009. "SQL Server 2008 R2 will empower end users to make better decisions through self-service business intelligence, and help IT drive greater efficiency and reduce costs through new capabilities such as multi-server management and Master Data Services," Microsoft said. In 2010, Microsoft will also introduce complex event processing for real-time insight into streaming information.