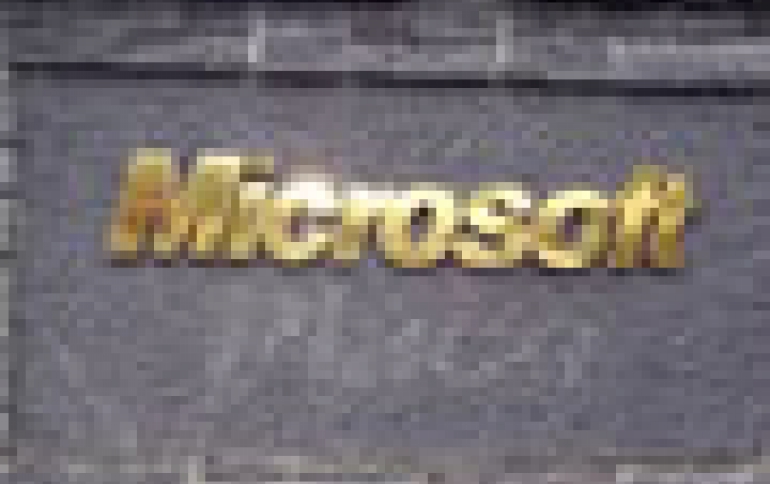 Windows 7, Windows Server 2008 R2 To Be Released on Oct. 22, 2009
During a keynote address at Computex 2009 in Taipei, Microsoft?s OEM Division Corporate Vice President Steve Guggenheimer said Windows 7 will become generally available on Oct. 22, 2009, and Windows Server 2008 R2 will be broadly available at the same time. "As we?ve said many times, quality is our primary goal," Guggenheimer said. "We announce each milestone once we?re confident of where we are in the development cycle and that it is ready to be shared with customers and partners. We?ve received great feedback from our partners who are looking forward to offering Windows 7 to their customers in time for the holidays."
In addition to this, Guggenheimer announced that Microsoft will make available an upgrade option, so partners can offer customers the ability to purchase a Windows Vista-based PC and install Windows 7 when it?s ready.
Today?s keynote address is Guggenheimer?s second at Computex. The last time he spoke at the show, he had just taken over the helm of OEM, the division that works with hardware manufacturers worldwide to integrate Microsoft technologies and bring PCs, laptops, mobile handsets and other devices to life.
Although the economic realities of the past year have created new challenges for customers, partners and the IT industry, Guggenheimer says the power of innovation, through both software and broad collaboration with partners, will continue to benefit consumers, the industry and the economy at large.
"What we?re doing with Windows will continue to improve people?s lives so that that technology enables them to communicate better, make tasks simpler and new things possible," he says. "Our partners in the hardware space, our competitors in software ? the entire industry is doing incredible things."
To illustrate the point, Guggenheimer points to the evolution of small notebook PCs (often referred to as netbook PCs), the ensuing emergence of a new class of "consumer Internet devices," and Microsoft?s collaboration with "smart" appliance maker Fugoo LLC, which was first announced at CES in January.
The broad adoption, Guggenheimer says, shows that small notebooks are answering a market need, especially given the economic situation. It also reflects that they have evolved a great deal in a short time to become powerful personal computers as opposed to the basic Web-surfing tools they were initially.
"A year ago when these smaller PCs first came onto the scene, many in the space were saying consumers wouldn?t want or need these devices to be full-featured," he says. "In fact, the exact opposite turned out to be true. Consumers really do want small notebook PCs to work like their laptops and desktops. Windows provides a familiar and easy-to-use experience that consumers want and demand from these devices."
Asked why consumers are choosing smaller PCs with Windows, Guggenheimer says, "Because Windows makes life simple. It?s easier to use, just works out of the box with people?s stuff, and ultimately offers more choice. Over the last 34 years, we?ve learned a lot about what people want from their PCs, and we?ve worked with OEMs to provide an experience that meets those needs."
Guggenheimer says the economy may also be facilitating growth in the small notebook PC space. Buyers are becoming increasingly cost-conscious and mobile, and laptop sales are soon expected to outstrip desktop PC sales in developed economies.
Devices Building New Market Segments
An example of new devices is in the broadening class of consumer Internet devices, which fall somewhere between smartphones and the full-featured small notebook PCs running Windows today.
"This next generation of smart, connected, service-oriented devices will give people mobile access to a rich set of media and information," he says. "Using Microsoft technologies like Windows Embedded CE, Visual Studio, Silverlight and Expression Blend, we can enable devices such as personal navigation devices, portable media players, set-top boxes and networked TVs to provide a rich browsing experience and a dynamic, immersive user interface."
Guggenheimer says the first such devices will connect to what Microsoft calls consumers? "digital lifestyles," such as files, pictures, music and video, that are currently stored primarily on Windows-based PCs.
"Soon these devices will become even more connected, working not only with PCs but also with cloud services from third parties and Microsoft, such as Windows Live Services," he says.
At Computex this week, Kevin Dallas, general manager of the Windows Embedded Business, showcased the potential of consumer Internet devices with a demonstration based on NVIDIA Tegra computer-on-a-chip technology, which works with the Windows Embedded CE platform for specialized, small-footprint devices.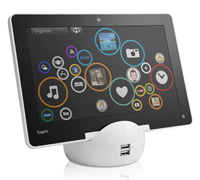 Another bid to create a useful class of consumer devices is Fugoo. The Fugoo platform uses a version of Windows in conjunction with widely available Web "widgets," which publish everything from the time and weather to currency exchange rates and horoscopes.
Fugoo?s prototype devices integrate that software functionality into home appliances to create dynamic displays in clocks, picture frames and even coffee makers.
At Computex, Fugoo is announcing that its first commercially available product, a digital picture frame launched in partnership with Pandigital in the U.S., will be available on the market this summer.
The frame is Web-enabled and can download photos from social networks or online photo services. It also allows users to download photos directly from a PC or digital camera.