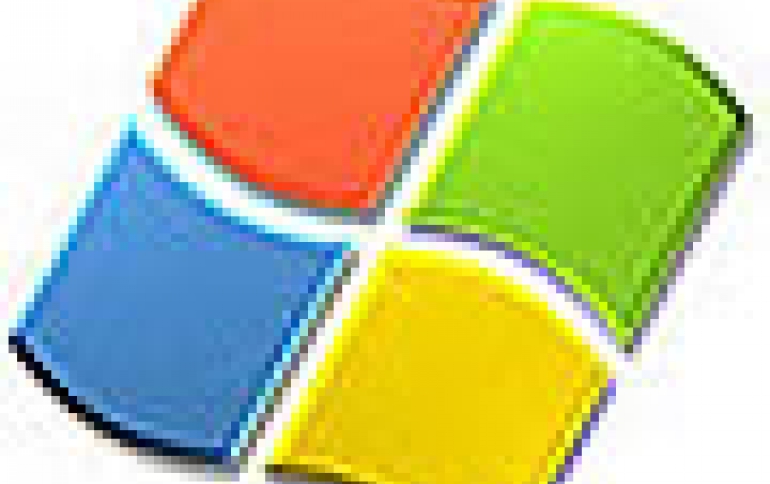 Windows Price Cut May Just be Start
Microsoft for the first time is lowering the price that manufacturers pay for the Windows operating system.
A tiny yet important crack has opened, with little notice, in the great Windows monopoly that surrounds personal computing.
It's happening with a new version of the OS called Windows XP Starter Edition that's only being sold on the other side of the world in languages other than English.
But this crack could quickly widen. I expect more and more nations to demand their own low-cost version of Windows. I can even imagine a day, not too distant, when an economic colossus bigger than any nation -- Wal-Mart -- demands Starter Edition for PCs on sale in the United States.
One characteristic of a monopoly is the ability to sell the identical product at a fixed price in all markets. Somewhat like the old joke attributed to Henry Ford: "You can have a Model T in any color you want, as long as it's black."
Windows XP Home Edition, the standard consumer version of the OS, costs just under $99 when purchased individually for a PC running an older version of Windows.
PC makers pay less, although the exact amount is a closely guarded secret. The best guess by outside analysts is $50 to $75. After including overhead, Windows probably adds about $100 to the retail cost of a new computer.
Unlike just about every other part of the computing universe, where prices keep coming down, Microsoft hasn't budged on the price PC makers pay for Windows in years.
Enter the penguin. Linux, the open-source operating system developed and maintained by a global army of volunteers, has become big enough to threaten Microsoft.
Governments in the Third World are seriously considering Linux, because it's free and can be customized without requiring anyone's prior approval, for low-cost PCs aimed at first-time users on very tight budgets.
Microsoft already backed down in a small way last year, offering some limited cut-rate pricing in Thailand, when that country's government started a program offering subsidized Linux systems.
But Microsoft didn't take its first comprehensive step until last month, when it officially announced Starter Edition.
It will be sold only to PC makers, not to the public, and once again the price is secret.
I called Rob Enderle, a computing analyst in San Jose, and asked for his estimate. He said Starter Edition could sell for as little as $20.
Trying to keep the genie in the bottle, Microsoft is hedging in every way possible. Starter Edition will only be available at first in three countries -- Indonesia, Malaysia and Thailand -- in local languages. Two more countries, not yet named, will be added soon.
Microsoft also emphasized that Starter Edition, which begins shipping in October, is a yearlong "pilot program" rather than a permanent product offering.
To prevent Starter Edition from jumping the fence from families to small business, where Microsoft still wants a big mark-up, Microsoft has yanked out several features.
From The Holland Sentinel