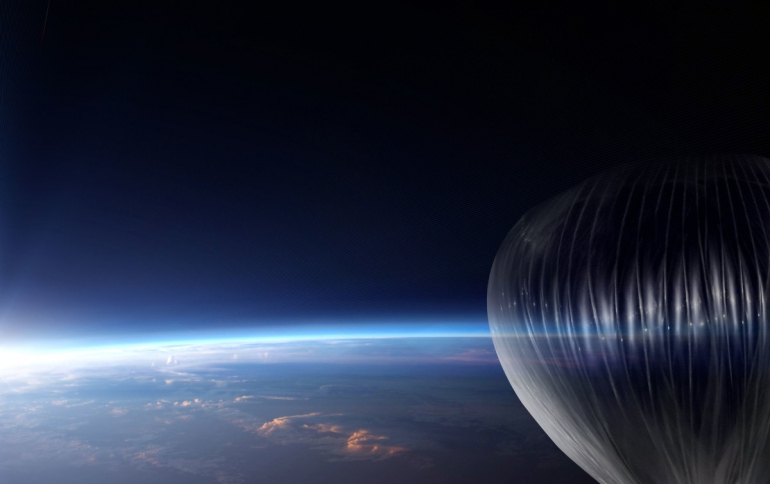 World View's Stratollite Surveillance Tool Coming to U.S. Skies
Arizona company Wolrd View has developed a new type of high-altitude, long-range surveillance platform called Stratollite, designed for remote sensing and communications applications.
The company announced it has successfully executed a record-setting 16-day Stratollite mission, a key step towards the productization of persistent and navigational stratospheric flight for surveillance applications.
The company said it plans to extend its next test flight to 30 days, and then 60 days.
Stratollite is a long-endurance stratospheric flight vehicle capable of station-keeping over areas of interest for remote sensing and communications.
World View's altitude-control technology allows it to harness stratospheric winds to steer the Stratollite to and from desired locations and loiter above them for long duration. Stratollites can carry a wide variety of commercial payloads (up to 220 pounds - sensors, telescopes, communications arrays, etc.) at altitudes of 50,000 feet to 75,000 feet. They launch rapidly on demand and safely return payloads back to Earth after mission completion.

On Monday, June 3rd, 2019, following the successful 16-day mission, World View personnel identified and navigated the system above a safe landing zone in a remote part of Nevada. The team then concluded the mission and executed a safe and controlled descent and landing, followed by recovery ofall flight components, many of which will be prepared for refurbishment and re-use in subsequent missions.
Prior to the completion of this mission, the longest duration Stratollite flight stood at just five days.
The company says it is moving closer to scaled commercial operations and production of the Stratollite and the data sets it provides. The Stratollite enables persistent, near-real time, very-high resolution remote sensing over large specified areas of interest for commercial and government customers around the world.
The company plans to start selling its commercial product early next year and has spoken with several potential commercial and military customers, Chief Executive Officer Ryan Hartman said.
Given that satellites have the capacity to read license plates, World View's product may have implications for privacy and civil liberties. Asked if the company would sell access to police departments, Andrew Antonio, director of business development for World View, said "flying a Stratollite is no different" than how "domestic law enforcement agencies leverage aerial technologies like helicopters and aircraft."
However, critics see a real potential that these kinds of systems could lead to a pervasive aerial surveillance of cities where people's every move will be tracked.
Alphabet Inc.'s Project Loon also uses balloons in the stratosphere, designed to provide Internet and communications services. The company said it's worked with AT&T Inc. and T-Mobile US Inc. to provide infrastructure to Puerto Rico following its devastation by a hurricane.